This post may contain affiliate links. If you use my links to buy, I may receive a small commission (at no extra cost to you). As an Amazon Associate, I earn from qualifying purchases at no extra charge to you. Amazon and the Amazon logo are trademarks of Amazon.com, Inc, or its affiliates. For more information please see our
privacy policy
and
disclaimer
.
Most of us don't think of accounting software for freelancers when we start working from home.
We envision the freedom, flexibility and ability to work with no pants. What other job reduces your hour commute to rolling out of bed and heading for the coffee pot.
Unfortunately, we don't think of the other side of freelancing, which is the fact that you're running a small business or the other issues that come with freelancing from home.
You get so caught up in the writing, designing, or doing some other freelance work that you love, that you certainly did think about recording expenses, and scanning receipts.
While you were busy trying to learn time management strategies and how to remain focused working at home, you were ignoring the growing pile of receipts in your inbox and on your desk.
Then you started hearing about the struggles freelancers have when it comes to tax season, and you say, "uh oh!" 🤦 There should be some type of accounting software for freelancers that offers a flexible solution to managing your finances, right?!?
Maybe you're not quite ready to jump into hiring an accountant yet because that can be expensive. But you still need a way to keep track of your invoices, record your expenses, and file your taxes that doesn't eat up all your time.
That's where accounting software comes in. The best accounting software for freelancers makes recording your expenses and send invoices quick and easy, and tax time is a breeze. Accounting software that lets you spend a couple of hours a month on bookkeeping and business finances a dream, right?
That's where FreshBooks comes in. It's simple, inexpensive accounting software that's perfect for small business owners and freelancers.
Related: Astoundingly Simple Freelancing Hacks that Guarantee Success
Why You Need Accounting Software as a Freelancer
Using accounting software is a smart, efficient way to do your finances as a freelancer. There are plenty of reasons why you need software like FreshBooks as a freelancer.
Using FreshBooks is Quicker than Manual Processing
Let's face it. Computers are much faster than we are, so using a computer program for your finances speeds up the process. Plus, accounting software helps you keep your business finances organized.
For example, say you need to add sales tax to every transaction. Accounting software for freelancers does that for you instead of you having to work it out longhand.
Accounting Software Improves Accuracy
When you work on your finances manually, it's easy to make a mistake. One incorrect calculation early in your bookkeeping process can throw the whole end balance off.
Accounting software for freelancers such as FreshBooks increases the accuracy of your financial records. It almost eliminates human error completely.
The only errors FreshBooks can't control are human errors stemming from interpretation mistakes or data entry.
Less Frustration at Tax Time
Tax time for freelancers can be stressful and frustrating, especially in your first year. Accounting software for freelancers ensures that all the financial details you need are all in one place.
There's no need to sit down at tax time with a pile of receipts and manually add everything. All your expenses and income is right in FreshBooks easy to access.
Accounting Software Reduces Overall Business Costs
Think about it; the use of accounting software makes you more efficient, so you spend less time on your finances and taxes and more time on the money-making aspects of your business. You spend less time on billing and taxes and more time making money.
Accurate Financial Reports
Accounting software also creation accurate reports easily. Creating a financial report can be time-consuming, but this software creates accurate reports that allow you to track how much you're spending and making, which is critical for all businesses.
FreshBooks' Best Features for Freelancers
FreshBooks has some fantastic features that make bookkeeping effortless. Here are some of the features of FreshBooks that made me choose it as my accounting software.
Set-Up All Recurring Expenses
As freelancers, we always have recurring expenses for our blogs and business. There's software like Canva, stock photos, oreven my social media manager. You only need to enter those once, FreshBooks keeps up with those expenses every month. Setting up your recurring expenses saves you time because you don't need to enter them yourself.
There's No Limit on the number of Expenses You Can Track
It's no secret that freelancing has many great benefits, but when it comes to tax time, things can get complicated. There are many expenses that you can deduct as a freelancer to help ease the burden of self-employment taxes.
You can deduct things like your home office, education, supplies, equipment, and much more. I'm definitely not a tax expert, so you should always consult with a tax professional when working on your taxes, even if that's someone from Turbo Tax, H&R Block, etc.
There's no limit on the number of expenses you can track, which makes it one of my favorite features. This goes for currency as well, making it easy to pay anyone anywhere for their services.
FreshBooks Makes Invoicing Easy
As a freelancer, you have clients you work for, so invoicing is a critical feature for accounting software. With FreshBooks, you can set up recurring invoices, so you don't need to waste time creating similar invoices for each client.
You can also get paid faster by accepting credit cards and set up payment reminders that you can customize to gently remind your client to pay their invoice.
FreshBooks also helps by letting you also set due dates, so clients always know when their bill is due. FreshBooks allows you to add a discount to each invoice to give you maximum billing flexibility. You can also request deposits upfront right on your invoice.
This accounting software for freelancers also allows you to keep all your invoices from vendors and clients all in one place. You can also send invoices in different languages.
FreshBooks matches the flexibility freelancers need with their finances and lifestyle.
Create Proposals and Estimates
Often projects differ on a case by case basis for freelancers. FreshBooks lets you create in-depth proposals that outline the timeline, scope, and deliverables for a project.
FreshBooks also allows you to add e-signatures to all the plans you send to your client. This feature allows your clients to approve proposals and sign them so you can start work on them faster.
Time Tracking
Some of your clients may pay you hourly, so they may require you to track your time. FreshBooks allows you to do this right in their software, so it's easy to log hours and bill for them with just a click of a button on the timer. You can find it under the time tracking tab on the menu.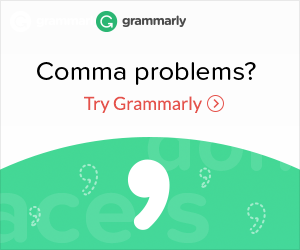 Automatic Expense and Payment Recording
I love these features. With automatic expense recording, FreshBooks automatically records transaction fees in your account. So, you always have the most accurate view of how much you're spending. Payments are automatically noted as well, even when you accept credit card payments.
Another awesome thing about using FreshBooks for payments is you can add checkout links through text or anywhere online on services and other fixed-price items.
In-Depth Reporting and Accounting
FreshBooks helps you get the complete record of your transactions and accounts. You'll have every part you need, so you and your accountant (if you decide to get one) can see every dollar coming and going from your account.
There's a Profits and Loss Report that shows you your total expenses and total income. If you sell products, you'll know how much sales tax you've collected and paid with the sales tax summary.
Keep your spending under control using the Expense Report. This report provides a detailed break down of where you spend your money.
The Accounts Aging Report lets you see what invoices are overdue. FreshBooks even allows you to create a customized report of every balance and account for your accountant.
And those are just a few of the many reports that FreshBooks has to make dealing with your business finances easier and less stressful.
FreshBooks is the best inexpensive accounting software for freelancers and will undoubtedly make your accountant happy if you decide to add one to your bookkeeping processes.
Do I Need FreshBooks if I Already Have an Accountant?
This question is one I often hear, and it makes sense. However, there's a big difference. Your accountant usually just does your taxes at the end of the year, but he doesn't keep tabs on your expenses and income throughout the year unless you have a bookkeeper on your payroll.
Typically, new or intermediate level freelancers can't afford or don't want to pay for a bookkeeper just yet, but they may hire an accountant for taxes every year. So, you need a way to keep up with your expenses and income to make tax time more manageable, and that's where FreshBooks comes into play.
It's the perfect inexpensive accounting software for freelancers that makes tax time less dreadful, especially if you're not ready to hire an accountant yet.
But for freelancers who want to off-load those tax tasks, FreshBooks makes it easy to keep traffic of your business finances as well hand them off to your accountant with the accountant role.
This role gives your accountant access to the information they need, like reports and other tools, and allows them to add journal entries and manage the chart of accounts.
You can say goodbye to the stress tax season adds to your already busy plate while having an inexpensive tool that helps you manage your finances for the rest of the year.
While freelancing from home has been one of the best decision I ever made, it has it's challenges and some of those revolve around taxes and business finances.
So, now that you've heard about all the great features FreshBooks has- the custom reporting, the ability to track unlimited expenses, time tracking, invoice options, and more-are you ready to see if it really is the most awesome inexpensive accounting software for freelancers?
Sign up for the 30-day trial today so you can give it a spin.
Posts Related to the Best Inexpensive Accounting Software for Freelancers
17 Useful and Fun Gifts for Freelancers that Will Blow Your Mind
10 Traits You Need to Work from Home Successfully
How to Take a Relaxing Worry-Free Vacation as a Writer
How to Overcome Your Fears of Freelance Writing and Start Making Legit Money
13 of the Best Books on Freelance Writing and Business That Will Make You a Success
FreshBooks is the easiest and least expensive accounting software for freelancers.