This post may contain affiliate links. If you use my links to buy, I may receive a small commission (at no extra cost to you). As an Amazon Associate, I earn from qualifying purchases at no extra charge to you. Amazon and the Amazon logo are trademarks of Amazon.com, Inc, or its affiliates. For more information please see our
privacy policy
and
disclaimer
.
A list of 13 useful productivity hacks for writers and freelancers.
This week's article is a guest post by Ali Pacio all about productivity hacks for writers.
Feeling unproductive these days? If so, welcome to the club.
Staying productive is the cornerstone of having a rewarding day. We all have 24 hours a day, yet some manage to be more productive than others.
They must have some secret strategies or hacks that they do to stay productive, right? Do you want to know what they are? If so, you're in the right place.
As a writer, productivity is key. You can't just write when you feel like it. To be a productive writer and get your daily word counts in, you need to get into the writing zone and get rid of distractions.
So to increase productivity at work and home, I've made a list of 12 general productivity hacks for writers you can start using today.
1. Set Goals for the Day
In every successful quest, the core foundation is setting goals before the journey even begins. This is so true because you can't arrive at your destination without a clear path to it.
Set goals every month and use them as guidelines to navigate your path. Then break them down into smaller tasks that will help you achieve your goals.
For example, one of your blogging goals may be to make more money with affiliate marketing, and you could set goals to sell in the P.S. of each email and make more affiliate Pinterest pins.
This method ensures you're on the right track to reach them because a goal without a plan is useless.
Create a task list each day that helps you get closer to your goals, and so you know what needs to be done. The right type of goals and how many you set directly relate to your success.
Don't overload yourself with tasks because you won't feel as if you accomplished anything. The right goals and tasks help you get more done each day. Goals equate to plans, and they give you a sense of purpose, and purpose drives people to be productive.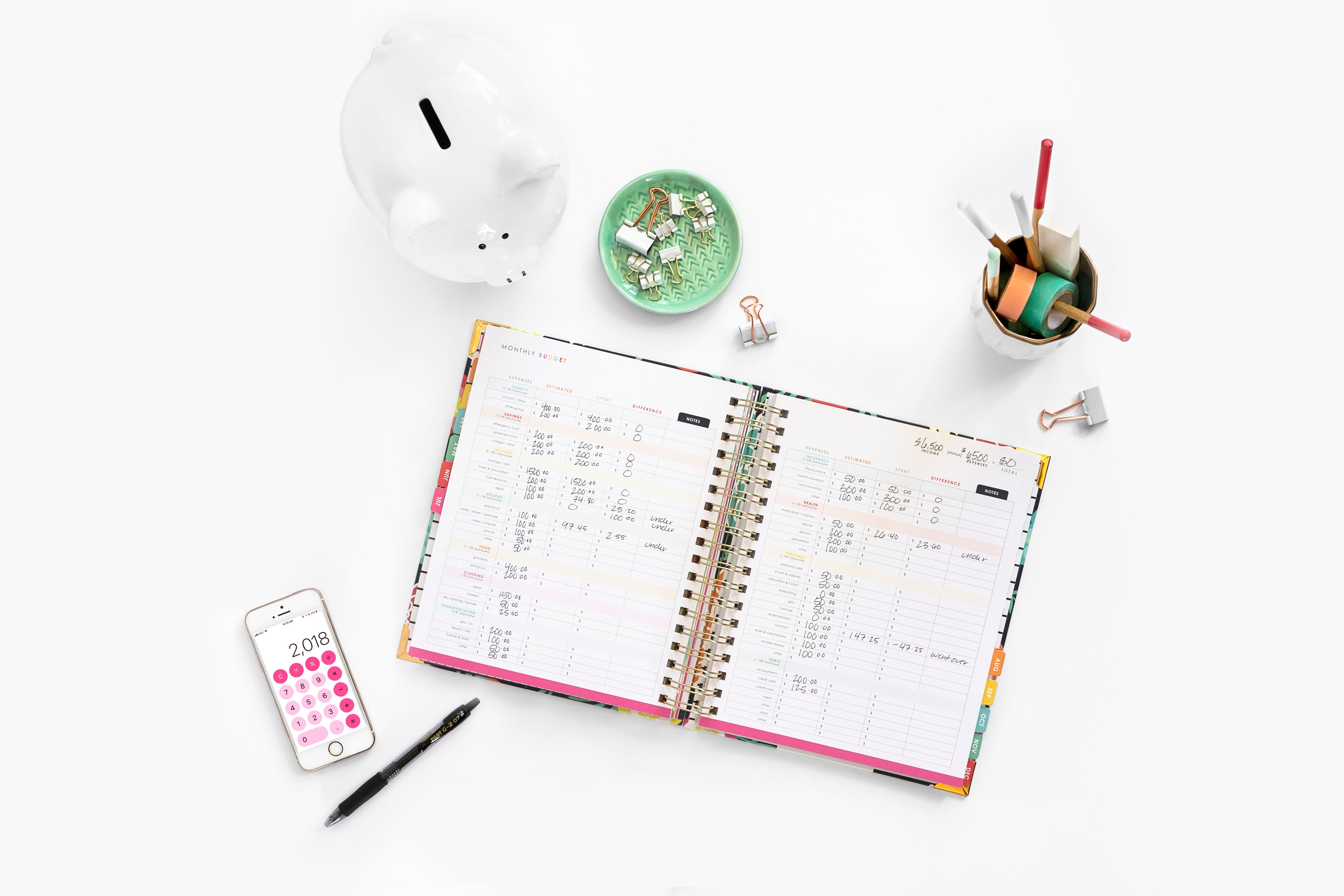 2. Use a Planner to Schedule Your Day
You'll want to use a planner to record your goals and create the steps and tasks you need to complete them. Some people love digital planners or an organization system like Trello.
I'm a paper planner girl, and I prefer to use Evernote and my favorite planner by Ruth Soukup, the Living Well Planner. Ruth is the queen of goal setting and planning and has a 7-figure business with awesome courses such as Elite Blog Academy.
This planner has a place every month to set your goals. It even has a place at the beginning where you can write your big yearly goals. It's one of my favorite productivity hacks for writers and freelancers. This planner allows you to step your goals out each month and each day.
The best thing is that this planner is it comes undated, so you can start it in any month. Check out her Crushing It Mini-Course that tells you the secret to setting goals and crushing them.
The benefits of having a planner include:
Getting organized
Prioritizing tasks
Accountability
Keeping track of your progress
And the most important benefit of all, if used effectively, you'll reach maximum productivity. You can narrow your focus on essential things, too, by using a planner.
Related: Mastering Your Mindset: 9 Effective Ways to Master Your Mindset as a Writer
3. Meditate and Set Intention First Thing in the Morning
Mornings are crucial to becoming productive throughout the day. This is true to me. I find it hard to focus on big tasks if I don't have a great start in the morning.
Usually, mornings are hectic, and they pass in the blink of an eye. But you can make a change.
Slow your morning down by meditating and setting the intention for the day. I do this by enjoying my coffee, writing my to-do list, setting my big three tasks, and listening to my favorite music.
Sometimes I even do one of my favorite meditations.
4. You Need to Use the Right Productivity Tools to Do Good Work
Another productivity hack for writers to incorporate into their daily life is using the right productivity apps and tools.
Download productivity apps such as Trello, Notion, or Evernote to allow you to be effective as you can be. I use Freedom to eliminate distraction.
I also make sure my desk and office are organized and set up so I can find everything I need. My sticky notes, favorite pens, planner, and other office necessities are arranged in the right places on my desk to make me work effectively.
I can find everything I need quickly, so I don't waste time searching for things.
5. Watch Out for Redundant Activities and Unnecessary Paperwork
Unnecessary work can slow you down. Sometimes, we do things that don't really matter. As a result, it steals our efficiency.
Track what you do so you can find and eliminate them from your routine. In the Japanese culture where I live, a lot of people work extremely hard and for long hours, yet they end up unproductive.
My observations tell me they do lots of non-essential tasks and redundant procedures. Our meetings are long, and we get to the discussion, but we end up with temporary decisions that don't help our long goal.
By the time we get to our next meeting, those decisions made previously have dissolved, so we have to start all over again. How inefficient is that? It's such a waste of time, so it's time to stop all these unnecessary and redundant tasks.
6. Get Enough Sleep and Work on Self-Care
Getting enough sleep is vital for your health, and it leads to a more productive day. Experts say that sleep deprivation increases stress on your brain, and the rate your neurons fire slows down. In short, sleep deprivation can impair your memory, and diminish your emotional control and reduce your ability to make good decisions.
With so much going on, it can be easy to get overwhelmed. In these times, remember to take a break and do some self-care activities like taking a relaxing bubble bath or making time to read a good book.
7. Implement the Two- Minute Rule
One thing I learned from reading productivity books is the two minute-rule of David Allen. The next time you find you need to decide which task needs to be done first, implement the two-minute rule.
Allen described the rule as "If you determine an action can be done in two minutes, you actually should do it right." Check things off your to-do list quickly by doing the tasks that take only two minutes or less.
8. Get Rid of Your Phone
You have probably heard this a million times, but I think It's still worth mentioning. Your phone creates a massive distraction and can kill your productivity. If you cannot put it away, the best thing you can do is turn off notifications.
As Mark Manson said, you cannot expect to be productive when you don't control your attention. Take control of your attention, and direct it into the things that matter.
9. Identify the Peak of Your Productivity
Studies have proven that a person can only be truly productive for at least four hours a day. Another productivity hack for writers is finding the time most productive to you and structure your day. Protect this time. Identify which times of the day are you most productive and schedule the most daunting tasks in between.
This way, you can use your time effectively. In this modern world, we have come to believe that the busier we are, the more productive we are. This belief permeates our culture but being busy is far different from being productive.
Know the difference. You don't always have to fill your calendars with tasks. Just know your productivity peak, and plan to work on your hardest tasks during that time.
10. Set a Specific Time for Emails
I always get a gratifying feeling every time I clean out my inbox. But I can only empty all my emails because I set a specific time to check and respond to them.
This productivity hack for writers is not as daunting as writing articles or preparing for my lessons, so I do it in the afternoon, usually from 3 or 4 pm where I'm almost done for the day.
I don't check first thing in the morning since preparing for my lessons matters more to me. After that, I turn off notifications and get back to it at the same time the next day. Results? I can organize my stuff, and there's no time wasted.
Modern technology hacks into our brains to push notifications so we don't miss out on anything. Social media encourages us to turn on notifications so we can like, comment, and reply immediately but do not fall into this trap.
We've come to believe that quick replies are a badge of honor, but I am telling you it's not. A well-curated email is more meaningful than a rushed and quick reply.
If your inbox is overflowing, don't worry about cleaning every single email out, it's a huge waste of time. Just work through the important one.
11. Master the Slow Yes
Here's a simple yet profound productivity hack for writers. "You simply cannot do it all." Thus, we have to learn how to say no and master the slow yes. This is just one of the things you can learn from Greg McKeown's book Essentialism.⁠
Every time you say yes to something not aligned with your goals, you are saying no to a more important matter. Saying yes to everything can really hurt you. ⁠
Master the slow yes. Don't agree too quickly. Take time to consider agreements and tasks or favors from other people. Choose what's important to you and learn how to say no to things that don't add value to your life and don't align with your values, beliefs, and goals. ⁠
12. Create a Time Log
Have you ever met someone who leads a full life? They have a job like you, a family to take care of, yet they have multiple hobbies to attend to. You might be wondering how do they manage their time?
Both of you have the same 24 hours, but they seem to be much more productive than you. The only answer I can think of is they take full ownership of their time. Make time for the things you value and focus on them.
To take ownership of your time, make a time log. How do you spend your day? Record your activities every hour to have a clear picture of how you spend your time. Next, read through your list and identify where you're wasting time and what you can eliminate.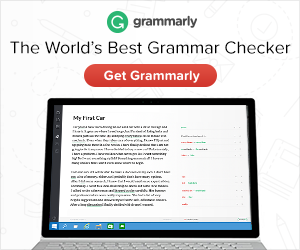 13. How to Increase Your Writing Productivity
As writers, sometimes just getting started on a project is the hard part. The best tip I can give you is to just sit down and write. Get that first draft on paper WITHOUT stopping to make corrections.
Most writers want to edit as they go, and this can really slow you down. Writing time is precious so whether it's a short story or article for a client's content marketing strategy when you sit down to write just start. Once you begin writing a little, things will start to flow more and you'll see you can write faster.
This tip is one of my favorite productivity hacks for writers, and it may seem hard at first, but it gets easier over time.
Final Thoughts on Productivity Hacks for Writers and Freelancers
The pressures of modern living make us feel like we have to be busy. Work, Family, or pleasure have a way to fill up our calendar, and it's easy to become a slave to busyness.
Whether you're a freelance writer or freelancer, just remember the key message of this article; Aim for productivity, not busyness, by incorporating these productivity hacks for writers into your daily life.
Related Post to Productivity Hacks for Writers and Freelancers
How to Be a Ghostwriter and Make Serious Money (Even if You Don't Know What You're Doing)
Mastering Your Mindset: 9 Effective Ways to Master Your Mindset as a Freelance Writer
25 of the Best Gifts for Writers that Are Totally Unique
21 of the Most Popular High-Paying Freelance Writing Niches (That Make Choosing One Child's Play)
Grammarly Premium Review: Write Better Blog Posts with Ease
The Ultimate Guide to Time Management for Freelancers
Do you have any productivity hacks that you use?
These productivity hacks for writers will help you get more done each day.
About the guest writer:
Alita Pacio
Ali is the creator of Share to Inspire Blog. She is a self-growth enthusiast living in Japan, and she created this platform to inspire and empower women to create their own personal growth Journey. It is her mission to amplify her story and inspire more and more women to better their lives in the aspects of relationships, finance, and productivity. Visit share to inspire blog and get a daily dose of inspiration and don't forget to subscribe to her freebie library. It is full of resources to help you start your personal growth journey.