This post may contain affiliate links. If you use my links to buy, I may receive a small commission (at no extra cost to you). As an Amazon Associate, I earn from qualifying purchases at no extra charge to you. Amazon and the Amazon logo are trademarks of Amazon.com, Inc, or its affiliates. For more information please see our
privacy policy
and
disclaimer
.
What Does a Freelance Writer Do Exactly?
Do you want to know what a freelance writer does? Then this blog post is perfect for you.
Freelance writing is one of the most popular and flexible jobs in the world. It can be done from anywhere, at any time, with various skills and experience levels. If you're considering becoming a freelance writer, it's essential to know what kind of work will be expected out of you before taking this leap into self-employment.
Today you'll learn the answer to the question of what does a freelance writer do, including freelance writing tasks and some of the skills needed to be successful at freelancing.
What is Freelance Writing?
Freelance writing is a type of work where the freelancer works on tasks or projects for an individual, company, or organization. The freelance writer can be hired to complete various kinds of content, including blog posts, articles, short stories, white papers, case studies, novels, and more.
There are so many different types of writers out there like technical writers, freelance bloggers (which I do), academic writers, travel writers, and more.
You'll find many types of freelance writing projects and topics to write on.
What Kinds of Work Does a Freelance Writer Do?
The type of work a freelance writer does depends on their skill set and the type of writing they specialize in. Freelance writers typically complete various tasks such as:
Writing Blog Posts
Writing Articles for Various Publications
Creating Content Marketing Materials
Content Creation for Websites or Social Media Platforms
Editing Articles, Books, Novels, and Short Stories
Ghostwriting Books, Articles, or Other Written Materials for Individuals
What Skills Do You Need to Be a Freelance Writer?
Believe it or not, you don't have to be an expert writer to make money in freelance writing. But you must be able to communicate ideas clearly and concisely to avoid confusion with the reader.
It's also important to have a variety of writing skills to be successful at freelancing. Here are a few skills good freelance writers have:
The ability to write effectively for different audiences
The ability to research well
They have a solid knowledge base on the subject they're writing about, including current events, geography, politics, and culture.
The ability to work independently with little supervision
Creative thinking skills
Time management skills
You'll find freelance writers have many skills that can be used across all aspects of your life. See this article on the freelance writing skills successful writers have so you can start working on the ones you don't have.
Just because you don't have a skill doesn't mean you can't be successful! You can learn new skills and work with your personality instead of against it.
How Do Freelance Writers Get Paid?
Freelance writers earn money for their work in a variety of ways. The most common form of payment is per word, which is how publications or organizations looking to hire freelance content creators often pay their writers. Other forms of payment include:
Per project pay
Paid upfront with an agreed-upon rate and timeline set
Retainer Fee
By the hour
Note that hourly rates are not the best way to get paid to write online. Most writers get paid with a monthly retainer fee, per project, or per word.
What Does a Freelance Writer Do All Day?
A freelance writer's job description depends on the type of work they do. In general, a freelancer will complete various writing tasks for their clients or their own business. Some of these tasks include:
Onboarding interviews
Interviewing sources
Editing
Administrative tasks
Cold pitching and looking for clients
Social media posting
Writing blog articles
Writing content for clients
Managing their website
These are just a few tasks that writers do each day. It really depends on the type of freelance writing work you do and who your clients are.
How Do I Start as a Freelance Writer – 5 Simple Steps to Becoming a Freelance Writer
1. Choose a Freelance Writing Niche
It's essential to pick a profitable freelance writing niche. Writers can work on many different types of content. It's easier for writers to specialize in one kind of writing only, such as blogging or short stories and/or one industry.
Choosing a freelance writing niche allows you to position yourself as an expert so you can command higher prices and so you can become the go-to person in your industry.
To learn more about choosing a niche, check out my mini-course, the Niche Ninja Mini-Course. I walk you through how to find your niche based on your career, education, hobbies, and passions and then validate it so you know you've chosen a money-making niche.
If you're not ready to take the course, check out my free niche challenge, the Niche Down to Level Up Your Profits Challenge.
2. Create a Freelance Writing Website
A freelance writing website is a great way to attract customers in the digital age. Websites are usually built with an easy-to-use interface and style, making them appealing to new users who may not know how to navigate content management websites like WordPress or Squarespace.
However, most freelancers still prefer having their own domain name and hosting to take full control over their website. I suggest you get a self-hosted WordPress website so you can monetize it and control customization.
Your website is also the perfect place to keep your online portfolio as well.
I've written an entire article on how to create your first freelance writing website, so it's not as overwhelming as it seems.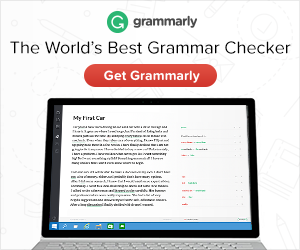 3. Create Writing Samples for Your Freelance Writing Portfolio
One of the most critical steps in being a freelance writer is building your portfolio. You want to show off all the great work you have done and what you can do with it. It's not enough to just say, "I'm good." Showing these samples will also help convince potential clients that they should hire you.
But what if you're brand new and don't have any writing samples yet? Well, you create them. I explain in this article several ways to do this in this article on how to create your freelance writing portfolio.
The easiest way to make a portfolio is by starting a blog on your website. A blog allows you to showcase your expertise and show potential clients your writing style. You can also create content that helps your ideal client so you can build an email list of clients.
Now you can also create a mock writing sample. If you know you want to write case studies or write emails for clients, simply write a sample case study or email series. Choose a related topic to your niche and create your sample.
Freelance writing clients really only care if you can write well and get results.
4. Set Up Social Media Channels for an Online Presence
If you want your freelance writing career to be successful, you need to set up social media profiles across various networks. A freelancer can create blog posts and other content that promotes them as an expert in their field or use LinkedIn to connect with potential clients to offer services for hire.
Creating social media posts directed at possible clients is the best way to help people get to know you, read your content, and trust you.
Now you don't need to be active on all social media channels because that is just too overwhelming, but you should at least reserve the name of your business on the major ones.
The best social media platform for writers looking for work is LinkedIn, but surprisingly, Twitter is popular for freelance writers too! So you should at least set up these two social media profiles and Facebook.
Setting up social media channels is one way in which a freelance writer can maintain an online presence.
Pro Tip – If you optimize your LinkedIn profile the right way, freelance writing clients will eventually start finding you instead of the other way around.
5. Cold Pitch and Apply for Jobs on Freelance Writing Job Boards
Most people hear cold pitching and cringe. Yes, it's scary to cold email virtual strangers to convince them they need a good writer – YOU!
But it does get easier over time the more you do it. Plus, cold pitching is imperative to find high-paying freelance writing clients. It's the best way to find customers in your niche.
However, another great way to find freelance writing jobs for beginners is applying for jobs on job boards such as ProBlogger or Blogging Pro.
If possible, avoid content mills like Upwork and Fiverr. I started on Upwork, and they are a place where cheap ass clients undervalue good writing. Plus, they take 20% off your earnings off the top. But you can find jobs for beginners there.
Online writing is popular because most businesses use content marketing as a critical part of their marketing strategy, so companies are always looking for professional writers. Once you get used to the process, finding freelance writing gigs becomes much easier.
To apply for jobs on job boards, create a freelance writing resume and cover letter for a freelance writer to have a higher chance of landing the job.
FAQs
What qualities make a good writer?
A good writer can write clearly and concisely, and that is essential. You should also be able to take complex concepts and explain them simply for readers. Other qualities great writers share are:
Discipline
Attention to Detail
Strong Vocabulary (or WordHippo!)
Flexibility
Adaptability
Being an avid reader
Can you make a living off freelance writing?
Yes, absolutely! You can earn $50-$350+ per article depending on how many pieces you have written. When you become well-known and established, you can make even more money, like $1,000 per article.
The key here is quality, not quantity. Quality is what makes money. Quantity doesn't matter much unless you're trying to build a portfolio.
Experienced writers can make a lot of money – even six figures every year.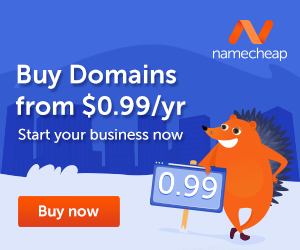 What does a freelance blog writer do?
A freelance blog writer gets paid to write blog articles. This type of article writing is very popular as businesses understand that content writers can help them write blog articles that help solve their ideal customers' problems.
Final Thoughts on What Does a Freelance Writer Do
Freelance writing is one of the easiest work-from-home jobs to break into. It requires minimal experience to start, and the better you get, the more money you can make.
A successful freelance writer can make a five-figure monthly salary with a full-time position or freelancing from home. Annual salaries can definitely be six figures the more you raise your rates over time. The more writing experience you get, the more money you can make.
Clearly, content writers are needed daily as business owners know that content is key to attracting new leads and retaining them.
So, choose a profitable niche, create a website where you can showcase your expertise, advertise your writing services, and start researching clients in your chosen industry. Then you can begin cold pitching and finding your dream freelance writing clients.
Start a business to be self-employed allows you to live the life you've always dreamed of.
DO YOU HAVE ANY QUESTIONS ABOUT FREELANCE WRITING? LET ME KNOW IN THE COMMENTS BELOW.
Related Posts to What Does a Freelance Writer Do
13 Amazing Productivity Hacks for Writers to Incorporate Into Your Daily Life
How to Organize Your Home Office to Get More Work Done
13 of the Best Books for Female Entrepreneurs to Read this Year
How to Market Yourself as a Freelance Writer the Easy Way
Freelance Writing for Beginners
The Ultimate Guide on How to Start a Freelance Business
Freelance Writing vs Blogging: Is One Better Than the Other?
What Does a Freelance Writer Do – Now You Know!