This post may contain affiliate links. If you use my links to buy, I may receive a small commission (at no extra cost to you). As an Amazon Associate, I earn from qualifying purchases at no extra charge to you. Amazon and the Amazon logo are trademarks of Amazon.com, Inc, or its affiliates. For more information please see our
privacy policy
and
disclaimer
.
Common website mistakes new business owners should avoid.
Wondering what mistakes to avoid when building your first business website, but you're unsure where to start?
Creating a new website can be overwhelming. There are so many things to think about and plan for, and if you don't know what you're doing, it can be a mess. It's always good to research how to build your first website and what not to do.
In this blog post, I discuss common mistakes that new website owners make on their websites and how to avoid them.
1. Your Design is Too Busy
If you're trying to cram a lot of content into your website, this can sometimes create what is called "information overload." Your design might be too busy or cluttered with information that actually detracts from the message. A design that is too busy is one of the most common website design mistakes.
If your visitors can't figure what your site is about, they'll leave, especially if you try to cram too much in above the fold (the top part of your website you can see without scrolling).
When designing for an audience, many will use a mobile device to view it, so make sure that text isn't too small and it's easy to navigate.
You can skip all the design hassle by hiring a web designer, or some places even have pre-built websites where you can choose a website design that appeals to you without having to build your own.
However, design companies can be expensive, especially if you're paying them to build a unique web design for you. But if you have the money, it's better to pay professionals for an attractive, responsive website design.
The point is, don't let lousy website design end your dreams of a successful business.
2. Not Having a Call to Action on Your Homepage
A call to action (CTA) directs your readers to do something, whether that is to read a blog post, sign up for your newsletter, or something else. If you don't have any calls-to-action on your homepage, then why would people keep reading?
If somebody lands on your website and doesn't know what they're supposed to do or where they should go next, they'll leave.
Ensure that there's a call-to-action on your homepage and throughout the website to capture as many leads as possible. Make sure your CTA appeals to your ideal client.
But having a terrible call to action is awful too.

3. A Horrible CTA
If you're going to have a call-to-action, make sure it's clear and catchy. Many people are in a hurry when they read your page, so it will get overlooked if the CTA doesn't stand out.
A common mistake is using vague language like "click here" or "read more." Don't ask your readers to "click here" if you don't know where they'll end up. Instead, write something like "Click here and see our company's blog posts for more information."
The CTA should be clear so that your ideal client knows what they get for taking action. Also, the information they need to provide is critical to a successful CTA too. For example, potential writing clients may want to sign up for a free checklist on your website, so they need to know what to enter to get it.
4. Keep It Consistent
If you give your visitors too many options, they might get overwhelmed. It's common to see a page with multiple menus all over the place, which can annoy and confuse people and make it harder for them to find what they're looking for.
A common mistake is adding different navigation on each section of your website or at the top of every page. This makes it hard to remember where you are and increases the chance of visitors getting frustrated instead of clicking on another link or button.
If your site has multiple menus, make sure they're consistent, so people know where they need to go next.
5. Your Blog Isn't Updated Regularly Enough
Blogs have been used to create content for many years, and there are plenty of reasons why they're still popular today. They provide free information that solves problems for your readers and clients.
Having a blog on your website makes it easier to provide fresh, new content that's relevant and frequent enough so visitors will come back again in the future. A common mistake is not updating your blog often enough or at all, which means you're not providing fresh content.
Content that isn't updated often has broken links, making for a poor user experience, and your visitors will leave quickly.
Another common website mistake is not having any blog at all on your website, which means you're not making it easy for visitors to find what they need.
Content marketing is popular for many reasons, and one is that it solves your readers' problems. Clearly, when you have no content, you're not solving your potential client's problems.
If visitors land on your site looking for help, they will leave just as quickly if you don't have helpful content to keep them on your website.
6. Watch Out for Distracting Elements
If you use distracting elements like animations or flashing ads at critical points during navigation, this may cause some visitors to have a negative experience on your website–and leave.
It's common for people who are new to designing websites to want to show off their skills with flashy animations and other effects
. In reality, it's more important that customers can find the information they need quickly and easily without being distracted by anything else. This is another one of the most common web design mistakes.
Think of how you interact with websites. Often, the simplest websites that are the easiest to use are the best because you can easily find the information your need.
7. Not Using Keywords
If you want people to find your website, then a common website mistake is not including keywords in the body of any text content or meta descriptions (the short description underneath an image).
Your site might be easily found if someone searches for specific keywords, but if they don't know what to type in the search box, you won't show up.
So save your visitors some time by including common keywords relevant to your niche so a potential customer can find your website as quickly as possible when looking for solutions or information on a particular topic.
Pro Tip – Make sure you connect Google Analytics so you can track your keywords and the landing pages people visit on your website. Debbie Gartner's book on Google Analytics Easy as 123 can help you do this easily.
You can also sign up for a good keyword tool that tracks your keyword ranking so you can see if your on-page search engine optimization is working.
Keyword tools like KeySearch also help you find other relevant keywords related to your main one, so you have a better chance of ranking on Google. Read this article on the best SEO tools to find free options to help you optimize your website.
8. Keyword Stuffing
The opposite of not using keywords is using too many keywords. It's called keyword stuffing, and it goes against search engine optimization best practices.
Keyword stuffing is common when people repeatedly use the exact words or similar ones to rank higher on search engines.
This practice can backfire, though, because it looks like you're trying too hard to write for Google and not providing high-quality content your website visitors will enjoy if they come across your site organically.
All your pages and blog posts need to be optimized, but over-optimization can do serious damage to your website reputation and hinder your search engine ranking.
9. Placing Ads in the Wrong Places
Another common mistake is placing ads in the wrong place.
You want to avoid putting them where they're not supposed to be, like on a page with content too valuable for an ad or in key spots during navigation that can distract people from what's important–finding information quickly and easily.
Don't get me wrong; ads can be a great way to make money. You just need to make sure they're relevant to the content on your site and not just randomly scattered all over.
If you can wait until you have enough traffic to apply for the better ad networks like Media Vine and Monumetric. These ad networks help you choose where to place your ads, so use those features to set your ads in the best spots.
Too many ads can slow down your page load time, thus creating a poor user experience. The best ad networks can help avoid this.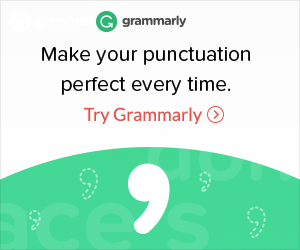 10. Too Few Pages or Too Many Sections
If you have too few pages, visitors might get frustrated because they won't find what they need quickly enough or easily. On the other hand, if there are way too many sections on a page, it's common for people to get lost or not know where they should go next.
It's essential to balance the number of pages and sections on your site to have enough options, but it doesn't take too long to find what you're looking for.
When it comes to making money and seeing more traffic, you can typically see a difference once you have 50 well-optimized posts because then your visitors have plenty to read.
Once you get to 100 SEO-optimized posts, things ramp up another notch. It is possible to have many web pages organized well so people can find what they need.
11. Remember the Internal Pages of Your Website
Internal pages often become common website mistakes, too.
Sometimes people forget to create internal links that connect the content on one page to another. Or they might not use a clear navigation menu system, and visitors can get lost when looking for something specific or trying to find their way back to the home page.
You can turn on breadcrumbs that show up as an easy navigation element for your visitors as they travel around your blog.
You want to make it easy for people to find what they need on your site. Common website mistakes include not adding an internal search function so visitors can quickly and easily find what they're looking for.
Also, you want the content on internal pages to be valuable too. If they aren't helpful, they become an impediment. Make them pull their weight by ensuring they contain valuable, relevant content.
Related: 7 of the Best Productivity Apps Available Today
12. Using Low-Quality Images
It's common best practice to use high-resolution images on websites because they look better and are more effective at conveying information.
However, it's also common for people to forget that poor-quality images can have a negative impact when someone lands on your site or looks through the pages of content you have–even if those low-quality pictures were free from a website like Pixabay.
This is a common website mistake that people will notice right away, so make sure to step up your game and use high-resolution photos or illustrations on every page.
One of the best simple design tips I can give you is to use high-quality stock photos, but take it a step further and sign up for a stock photo membership. Even getting Canva Pro gives you access to over a million beautiful stock photos.
When you pay for stock photos, you'll find they are used less frequently than the free ones, where you see the same free images in every niche.
13. Choosing the Wrong Typography
Choosing the wrong typography for your website can be a costly mistake. A common mistake is to choose a typeface that doesn't work well with other elements on your site, such as text size and line-height.
This will make it difficult to read what you want visitors to see first; there's nothing worse than having people bounce off your site because they can't read it. And if the content is difficult to read on a desktop, it's ten times worse on mobile devices.
Many beginners choose pretty cursive fonts for their look but don't realize how hard they are for users to read. Fonts that are hard to read decrease cognitive fluency, and that refers to whether a website is easy for visitors to use or not.
Choosing good typography is a critical part of your business website design. It seems so simple, but it's an essential part of your design process because the content on your website must be legible.
My friend Kara knows how hard it is to pick branding elements like colors and fonts, so she created a great product called the Five Minute Brand.
In this course, she made brand kits you can choose from with perfectly paired fonts, scripts, and colors. If you think branding may be a stumbling block, the Five Minute Brand can help.
14. Common Website Mistakes – Legal Issues
Legal mistakes are some of the most common website mistakes, and the penalties can be high. Most people don't know the three legal pages they must have on their website – a disclaimer, terms and conditions, and privacy policy. Without these pages, you could face fines or, worse yet, get sued.
The good news is my lawyer friend Amira has affordable legal templates that cost much less than hiring an attorney to create them for you. And since an attorney wrote them, you're legally protected.
Her starter legal bundle includes everything you need to make your website legal. And when you find a potential customer, she has other great legal templates like the independent contractor template that protects you and your customers when you enter into an agreement.
15. Make Sure You Have a Social Sharing Plugin
The best way to grow your business online is to use social media. So, you need a social sharing plugin that allows you to share your content across the most popular social networks.
Social Warfare is my favorite plugin to share your content on social media. There are other great ones, too, like Grow by Media Vine. If you don't have a social media plugin, you have no way to share your blog posts and pages.
Final Thoughts on Common Website Mistakes
As you can see, it's easy to make a mistake creating your first website. Most of us usually learn these common website mistakes over time, but I wanted to help you avoid them from the start!
That way, you start with an awesome website that clearly shows what you do, who you help, and makes Google happy. Use this post as a checklist of things to avoid when creating your site so you can start getting the clients you want and traffic faster.
Whether it's content mistakes, technical issues, or a bad user experience, make sure you don't make any of these common website mistakes.
Related Posts to Common Website Mistakes
30+ Top Business Ideas for Introverts Who Want to Work from Home
How to Make Money with WordPress in 48 Hours: 5 Clever Ways
How to Organize Your Home Office to Get More Work Done
The Ultimate Guide on How to Start a Freelance Business with No Money
Grammarly Premium Review: Write Better Blog Post with Ease
13 of the Best Books for Female Entrepreneurs to Read This Year
Common website mistakes to Avoid