This post may contain affiliate links. If you use my links to buy, I may receive a small commission (at no extra cost to you). As an Amazon Associate, I earn from qualifying purchases at no extra charge to you. Amazon and the Amazon logo are trademarks of Amazon.com, Inc, or its affiliates. For more information please see our
privacy policy
and
disclaimer
.
How to use cold pitching to get clients that pay you well.
I'm sure you've heard the term cold pitching before, and it immediately chills you to the bone. I admit it, I hated cold emailing people, and I still don't like it much.
When I first heard about cold email pitching, I told myself I'd rather deal with a real-life Freddie Krueger than cold pitch my services to strangers.
But learning how to cold pitch is how you avoid working for content mills like Upwork, BlogMutt, and Textbroker. Trust me, working for $8 an article is not the best way to get paid to write online.
But it's an incredibly important skill that you need to hone if you want to write for high-paying clients. So, I'm taking the "scary" out of pitching by helping you prepare so that you can email strangers and land jobs like a boss.
But first, do you even know what cold pitching is?
Related: 25 of the Best Gifts for Writers that Make Shopping Easy
What is Cold Pitching?
Cold pitching is essentially emailing people you don't know to convince them to hire you as a freelance writer. This can be a single email, or if you really want to take the stress out of it, make it an automated email campaign.
These emails are clear and concise because the people you're emailing are busy and don't have time to read a soliloquy.
It's necessary to cold pitch as a writer if you want to find those high-paying clients.
If it makes you feel any better, just think if you were a freelance writer decades ago, you'd have to CALL people. When you think of that, cold emailing potential clients sounds much better.
But you can still call strangers to pitch your services, and some people do.
So, how is cold emailing different than warm pitching.
What is Warm Pitching?
Warm leads are people you have had some type of connection with, or they are the possible freelance writing clients looking to hire someone now.
These leads are actually my favorite because they are already have sold, so it's easier to land a paying gig from someone who already knows you or needs a writer.
One example of warm pitching is applying to a freelance job on a job board or writing platform like the Pro Blogger Job Board, and I loathe even saying it but Upwork. Or you may send an email to someone you're already connected with on LinkedIn.
I don't recommend you working for content mills like Upwork because I've been there, and you certainly won't make the salary of your dreams writing for clients there.
If you want to learn more great places to find freelance writing jobs for beginners, I wrote a whole blog post about it.
So, why cold pitch?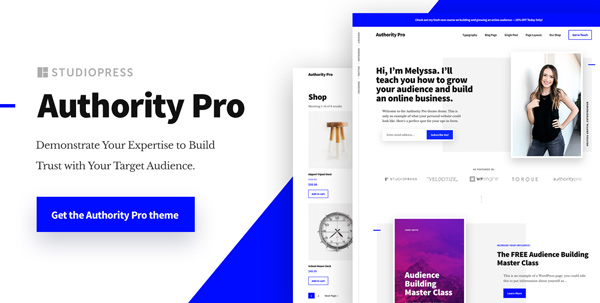 Reasons Why You Need to Cold Pitch
There are many reasons to cold pitch strangers to ask them to hire you even though it sounds icky. It's natural to feel that way when you're selling something, but it's totally a regular part of marketing for freelancers.
1. You Can Easily Measure How Well Cold Pitching is Working
With cold emailing, you can easily see how well it's working. While you can do it the old school way as I did initially and make it harder on yourself (I didn't know what email marketing was 🤦), or you can set up that email campaign that I mentioned earlier.
Your email marketing service will tell you how many of your emails are getting opened and how your conversion rate is. Truthfully, email marketing analytics give you actionable data to tweak your emails and make them more effective.
2. It's the Most Direct Method to Potential Clients
Literally, everyone opens their email box at some point during the day, especially business professionals. It's how we communicate with friends, family, mentors, and other people we work with.
Reaching someone when they are in work mode is critical because that's when they're ready to do business. Potential clients are more likely to respond, and they may even set up a discovery call with you.
3. Cold Pitching is a Way to Nurture Your Network
I know you may hate cold pitching, but it puts you on your dream client's radar! They may not even open your email, but they will see your name and business in there email inbox. It allows you to nurture your contacts from afar.
And if you set up your cold email right, then they'll see it's personalized just for them. Your potential client will also likely appreciate and respect your boldness because, let's face it, emailing a stranger for a job is ballsy.
4. Cold Pitching is a Fast Way to Get Clients
The problem with busy marketing departments and corporate executives is that most of them realize content marketing is critical, and there are many benefits to having a company blog.
Many businesses don't have the time to hire a writer to create engaging content. They certainly don't have time to write blog articles, case studies, and other essential content themselves.
But if your email just happens to land in their inbox at the right time, it's a win-win situation. It shows you're motivated and ready to help, and you may be the miracle that business has been waiting for.
You can even land a job on the same day as opposed to waiting for an potential client from a job board to respond to your application. Although I love job boards and they are still one of my favorite ways to get jobs, those guys get flooded with applications and pitches.
But don't think you'll get jobs from all your pitches.
That's far from the truth. Cold pitching is a long game. In fact, most people give up if they don't hear back from a prospective client the first time. But I'll talk about that more in a little bit. Follow-up is everything.
5. It Allows You to Personalize Your Message
Personalizing your miss is so important. It's the one real way to personalize your marketing message to each business you reach out to.
Trust me, the people on the other end of your cold emails will greatly appreciate that you took the time to send them a personal message geared towards their companies needs and goals.
Random, generic emails are icky, and remember, you don't want to be icky. It may seem harder but trust me; the extra effort you put in is worth it.
What You Need Before You Pitch
So, you can just start pitching randomly with nothing established in your freelance writing business. Here are some things you need to have nailed down before you start cold pitching as a new freelance writer.
A Niche
Rule number one, you need to niche down. Sorry, but it's true. Choosing a profitable niche is key to establishing yourself as the go-to expert in that industry. That's how you get those clients that pay well.
For example, I write blog articles for businesses in the security industry. You could write blog articles or even case studies for the SaaS companies. The sky is the limit with niches, but I know it's not a simple process.
I created a mini-course on how to choose to make more money with a niche to help with that. It walks you through the process of choosing a niche you're passionate about and can make money from in just 5 easy steps.
Identify Your Ideal Client
After choosing your niche or maybe even while you're deciding on one, you need to identify your ideal client. Check out my blog post on the subject and get the free worksheet that walks you through the whole process.
You need to get really detailed in your descriptions. I mean their job, how much money they make, if they have kids, hobbies, and more. That worksheet walks you through the process.
Once you identify your perfect client, you can then tailor your marketing to them. That is the person you are writing to every time you send a cold email or create content.
A Business Website
Yes, technically, you can start a writing business without a website, but it's the best way to showcase your portfolio and write blog posts that draw your ideal client to you.
A blog is a powerful marketing tool because it shows potentials how well you write and allows you to showcase your knowledge in your niche so you can command higher prices for your writing.
I wrote a post about how to build your first website that can help.
Social Media Accounts for Your Business
You need to let the world know you're a freelance writer for SaaS companies or whatever niche you pick. I would set up accounts on the major social media platforms, even if you don't plan on using them right away. I didn't, and someone else took my business name on Twitter.
I wouldn't recommend starting on every channel because you can't be everywhere at once. Get really good at one or two first.
The key is knowing where your audience hangs out. For many people targeting companies, LinkedIn is the place to be. All of my long-term clients found me there. And one day, that can happen to you too if you optimize your profile the right way.
You can check out mine here>>Ritchie Writing
Research
After all that, you need to research the companies you're cold-emailing. Look for ways you can help them. Do they have a blog, and if so, do they post regularly? Do they post on social media regularly? You can find out a lot on LinkedIn.
You can search for the company, and then LinkedIn shows you the employees that have LinkedIn accounts, and many times you'll find the person you need to contact and their email address.
Create a spreadsheet to keep track of your research and cold pitches, or you can use Evernote as I do. My whole life is in Evernote, and I'm not kidding, like even my cat's medical records. It's easy to search, and I can find what I need quickly.
An Email Signature that Fosters Trust
An email signature is the perfect place to advertise your writing business. It also says that you are a true professional and not a scammer.
It helps build trust with people because they can verify who you are. Here are my two email signatures.
Now a picture of you is better so they can see you are a real person, and the Ritchie Writing account is the one I cold email with. You should also include your first and last name and your occupation, such as B2B Copywriter or Freelance Writer for the Security Industry.
You can see I have my social media so that people can easily follow me, but you can also add links to your freelance writing portfolio and/or writer website. Just make sure it looks professional.
The Elements of a Cold Pitch
A cold pitching email has a few main critical elements. Creating a template is the easiest way to save time and make cold pitching simple. But there are some vital things you need to ensure your pitch includes. But personalizing your message is the key to your success with pitches.
A Personalized Message
But the critical part of creating a template is that you need to create a placeholder in your template to personalize each pitch quickly. It's important to demonstrate that you've done your research and that it's not just another generic pitch.
You'll be light years ahead of many other writers if you simply personalize your message. Don't criticize them if they don't have a blog or their content is horrible and not updated but use that information to describe how you can help them.
It's also nice if you start out with a compliment of something you found on their website in relation to content such as information you find on their blog or in press releases. Or maybe they've won a prestigious award. I'll give an example when I get to that section of the pitch.
A Click Worthy Subject Line
Your headline needs to persuade your potential client to open your email. When you're sending cold pitches to possible clients, you don't necessarily want funny subject lines; it's usually better to use a subject line formula like "Content for [Company]."
But check out what works for your niche. There may be some niches where clever or funny subject lines get results. But for many companies, this simple formula wins out.
A Great Greeting and Personalized Introduction
So, don't be too stuffy here. Also, try to find the name of the person you're sending an email because "Dear Marketing Manage," sucks as a greeting. Sorry, it does and makes it look like you put no time into researching the Company.
You'll never get your emails opened and read if you don't personalize your message. Look at some of these pitch samples.
You can use the first name to be more personable; Dear Brian, is acceptable. Then, lead into how you found their website and that you're contacting them to see if they need a freelance writer to help create content for [Company].
Example:
Hi Brian,
I came across your Company on LinkedIn. I noticed you have a great blog, and I particularly like article XYZ on ABC. I'm contacting you to see if you need a freelance writer to help create content for ABC Security Company.
Introduce Who You Are and Establish Your Expertise and Authority
Explain who you are and social proof of your experience. Social proof can come from magazines that have published your content with a byline, companies, and blogs you've written for, interviews you've done with high-profile people, results you've gotten for other clients, and more.
Example:
My name is Heather Ritchie, and I'm a writer for the security industry. I've been featured on XYZ website, ABC publication, etc. I've written content and managed blogs for businesses in the security industry for four years.
This lead-in is a simple yet powerful way to introduce who you are and showcase your experience.
If you don't have any experience (which most of us don't when we start), you can do a few things. You can talk about your past experience if you worked in the same industry. For example, I often explained that I had 20 years of previous law enforcement experience, which has always been powerful.
But if you picked a niche, you're still learning (which is totally okay to do), then focus on what results you can get for them and what you can do for them.
Example:
I'll write tantalizing headlines that make readers want to click to learn more
Create compelling and engaging content to attract and nurture more potential clients
My past education and experience allow me to write and edit well so you won't have to worry about the quality of my writing.
And so forth, but you get the gist. Remember, you don't want a long email. Be brief with your descriptions because no one has time to read a novel about your life.
End with a Call to Action
Tell your potential client what you want them to do next. Ask them if they'd have time to jump on a call, and if that scares you (like it did me), ask them to email you back if they need a writer.
Then end with a professional greeting like "thank you for your time," or something similar.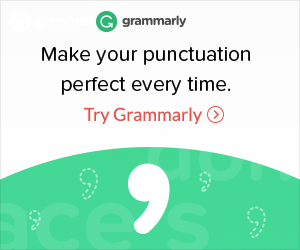 Keep Track of Your Pitches
Keeping track of your pitches is important. I mean, REALLY important. Creating a spreadsheet was the only way I kept up with how many follow-ups I had done and the critical information I needed about them.
If you have the money to spend, there are many kinds of CRM (customer relationship management) out there, but many of them are expensive.
HubSpot actually has a free CRM plan you can start with, and their Starter Plan starts at $40 a month. It's actually pretty robust. I signed up to see how it works, but it may be a little too complicated for our needs. You can check it out, though, to see if it works for you.
The best way to keep track of your pitches is by using Excel, Google Sheets, Trello, Evernote, or some other project manager.
Whatever works best for you, just make sure you keep track of them and the follow-ups to do.
While we're talking about keeping track of things. Check out my favorite planner the Living Well Planner. I've used many planners over the years or in reality, I have a lot of UNUSED planners laying around my house. But, I actually use the Living Well Planner every day.
It's the perfect place to write down your discovery calls and other important dates and deadlines.
Why Following Up is So Important
So, why is following up with your first, second, third, fourth, fifth, sixth, or even more emails important?
Because 80 percent of non-routine sales are lost because of lack of follow up. Now let's look at the numbers that Marketing Donut reports.
44 percent of people give up after the first no
22 percent of salespeople give up after two nos
14 percent give up after hearing three knows and
12 percent of marketers give up after four nos
Why are these numbers significant? Eighty percent of non-sales occur after five, yes FIVE follow-ups. Crazy right?
Marketing Donut really drives this home by explaining that these numbers tell you that 8 percent of people sending cold emails get most of the sales. Ninety-two people give up just before they could get that yes.
So, obviously, follow-up is critical. The people saying cold pitching doesn't work are likely quitting too soon. If you fail to follow up, you won't get results for cold pitching.
Be tenacious and persistent. Keep reaching out for better results and more writing jobs.
Tips for Getting Over the Fear of Cold Pitching
Cold pitching can be overwhelming and scary, so here are some quick tips to help you conquer your fear of cold emailing prospective clients. These are the big takeaways I've learned from pitching to clients for the past four years.
1. The More You Pitch, the Easier It Becomes
You've heard the term "practice makes perfect," right? Well, that applies here. Once you start cold pitching, you get familiar with the process and how it works.
Yes, getting rejection sucks, but over time you'll get used to them and even thankful for them because it weeds out the prospects that probably won't be a good fit.
But don't be surprised when someone you made a connection with or sent a pitch to contacts you later down the road.
LinkedIn is one of the best places to find possible clients since it's the social media platform that attracts businesses and other professionals. I spent hours sending personalized connection invites to potential customers and grew my LinkedIn connections from 20 to over 400 in several weeks.
And believe it or not, I had a prospective customer from 2018 contact me back in September (2020) to ask about my writing services.
He told me that it was very unique to find someone specializing in writing blog articles for the security industry. Now that's the power of pitching and connecting with the right people and how narrowing your niche can be a valuable asset.
2. Pitch Consistently for Success
If you want to succeed at growing a successful freelance writing business, you have to pitch consistently. I know no one wants to hear that, but it's true.
Commit to sending a reasonable amount of pitches each day. While it may be tempting to send 50-100 pitches a day, that's not a pace you can keep up with work and other obligations.
Set a number that's comfortable for you, like five or ten, and add it to your daily task list or favorite planner.
3. Learn How to Deal with Rejection
Facing rejection is one of the scariest things about pitching. Learning ways to deal with rejection helps you keep pitching and growing your freelance writing business, so it's a reliable source of income every single month.
Rejection will happen, so framing it the right way helps you get over it and continue writing pitches.
Final Thoughts on Cold Pitching
Learning how to pitch an article or write a freelance pitch is a necessary skill every freelance writer needs along with how to create a freelance writing cover letter and freelance writing resume..
Writing a pitch and sending it doesn't have to be scary. Freelance writers need to send email pitches regularly. When you do it every day, it becomes a routine part of your day and helps you keep a consistent flow of new clients coming in, so you don't fall into the feast or famine cycle.
Do you think you're ready to pitch after reading this article? Let me know some of your greatest fears about pitching in the comments.
Related Posts to Cold Pitching
How to Become a Freelance Writer with No Experience
How to Start a Freelance Business with No Money
9 Effective Ways to Master Your Mindset as a Freelance Writer
How to Build Your First Freelance Writing Website in 6 Easy Steps
28 of the Best Websites to Find Freelance Writing Jobs
Now it's your turn to start cold pitching.