This post may contain affiliate links. If you use my links to buy, I may receive a small commission (at no extra cost to you). As an Amazon Associate, I earn from qualifying purchases at no extra charge to you. Amazon and the Amazon logo are trademarks of Amazon.com, Inc, or its affiliates. For more information please see our
privacy policy
and
disclaimer
.
The right way to start a freelance writing business.
The internet is a wonderful thing (as it brought you to me). For those of us that grew up without Google, getting information required you to go to your public or university library. (I know I just dated myself with that statement. )
For many of us who want to start our writing career, we get stuck on how to quickly start a freelance writing business. You know it takes time to grow a business, and the whole process seems overwhelming.
But there are just a few things you need to start making money. You can even do these things while working your day job until you make enough money to say sayonara to your 9-5.
Now you're going to run into the naysayers who say it isn't possible to make enough money writing online to survive. Sorry, they're wrong. You can make a comfortable living as a successful freelance writer thanks to the internet.
I'm living proof since I make more writing from home than I ever did as a police officer which is so sad when you think about it, but the internet allows you to extend your reach to more people than ever before.
Related: 25 of the Best Gifts for Writers That Make Shopping Easy
The First Step to Start a Freelance Writing Business
Do I write while I work full-time or quit my 9-5? Now, it's an interesting question, and the answer may differ depending on many factors. First, what is your current state of employment? If you don't have a job or just lost yours, you'll likely be more driven to start making money quickly unless you don't mind being broke.
I personally value all kinds of stability in my life. It took me longer than some to leave my desk job to starting writing from home, and I just need part-time money to supplement my disability.
But I waited too long because I didn't push myself. My journey could have been a lot quicker if had just gone ahead and took the plunge. But I'm not a risk-taker, freelance work is not exactly the stable paycheck that you're used to.
I'm also not spontaneous, as I'm a planner. This combination of personality traits both helped and hurt my transition process.
It was worth it to me to take things slow while being financially stable; otherwise, I would have been a ball of nerves. Work with your personality, not against it.
But the freedom is so amazing. The freedom to work with the clients you want to, the freedom to work when and where you want to; it's so incredible and I just can't recommend doing it enough).
So, to be successful, create a business plan. Now since we're starting quickly and building our business as we go, it doesn't have to be too complex.
Set a date to quit your full-time job and a timeline to work towards it. Some transition slowly like I did while others just quit. Well into my freelance career, I'm STILL connected to my old job in an instructor/consultant capacity.
Others severe ties completely. It depends on your personality and preferences as well as the relationship with your current employer.
Also, keep finances in mind. I hate numbers, but I love to create budgets. I know, I'm weird. You need to track your income and expenses and then figure out things you're willing to give up or eliminate so you can leave your 9-5 as soon as possible.
Stop getting those Starbucks coffee and pack your lunch. Is it worth giving up manicures or pedicures for the freedom to work from home sooner? Keep these things in mind when setting a date to leave your full-time job.
If you do decide to cut ties abruptly and just jump into your freelance writing career, you won't have the luxury of time on your side. So, when you go through the following steps, you need to establish yourself quickly and be flexible.
You'll probably discover quickly if the niche you picked is profitable. If you're not making money, you need to switch gears quickly.
Pick a Profitable Niche
Choosing a profitable niche is one of the first steps of learning how to start a freelance writing business. A niche is a specialty topic. You know as a writer you'll be starting a service-based business so what do you want to write about? Perhaps you want to write about dating and relationships, a very profitable BROAD niche.
You need to narrow your scope and perhaps pick to write about dating for divorced people over 60.
Narrowing down my niche was one of the hardest parts for me. It took me a YEAR. No lie! I wavered back and forth between something in law enforcement since that was my background and helping aspiring writers.
I eventually picked both. Now, I wouldn't advise that to start because that means essentially starting two businesses and THAT was HELL. So, I STRONGLY advise against that for now.
However, you don't have to pick a topic related to your background. You don't need a college degree or tons of experience. Just as Jorden over at Creative Revolt.
She had her first $5,000 month just four months after getting fired from her job with no degree and no experience! All you really need is the desire to learn and the ability to research and find information on the topic you want to write about.
If you want to learn more about starting a profitable niche, check out my blog post, How to Choose the Best Profitable Niche for Your Blog.
Conduct Market Research
Once you pick a niche, you need to conduct market research when you start a freelance writing business so you can see what your competitors are doing. Do this before investing money so that the only thing you've wasted is time.
tart by Googling your topic and see what comes back in search engines. If your topic is non-existent, there could be a real need for it, or it's a flop.
My niche of security and law enforcement doesn't bring back much, but I'm on LinkedIn and know that's where my ideal customer or avatar hangs out. I researched further on social media to see if my ideal customer was out there. It turns out there aren't many writers in my niche with the expertise that I have.
Google trends is another good place to start your market research. It's easy to navigate and provides insight into what is popular now.
BuzzSumo is another awesome tool. You can see content creation trends and see who's behind them. It helps explain the motivation behind each trend.
Online groups, such as Facebook. Join the groups that your ideal client would and then see what their pain points and challenges are. You may be surprised at the information you find here.
Job boards are fabulous places that help with market research because you can see what businesses are looking for writers and the type of projects, they need, such as blog articles, case studies, etc. Job boards are great sources of freelance writing gigs, especially when you first start out.
Other critical sources of marketing information if you want to write for publications include:
Public libraries
Trade associations, local businesses, manufacturers
Online stores
Newsagents and stands
Various Writers' reference guidelines such as The Writer's Handbook, Willing's Press Guide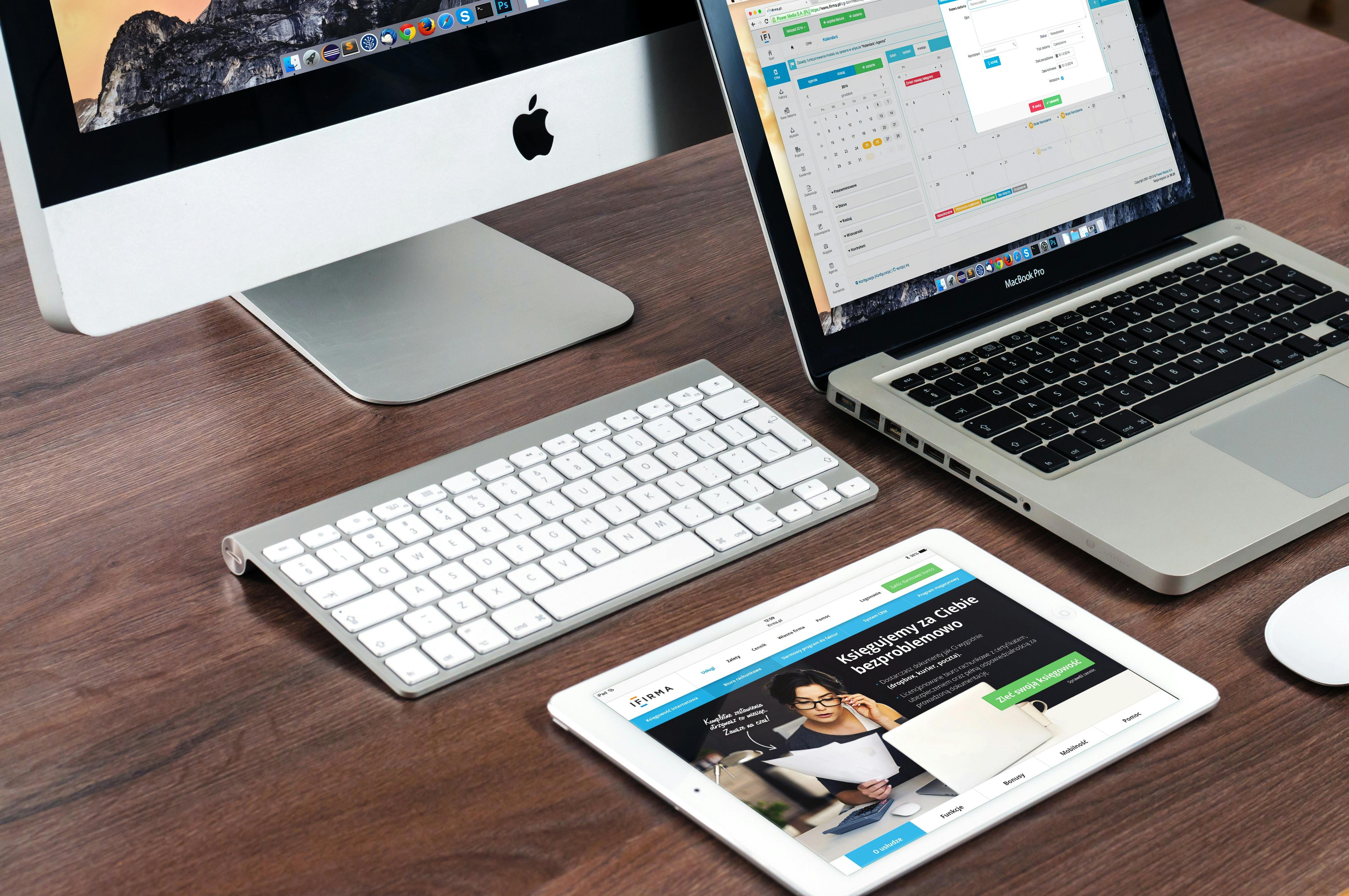 Build a Website and Start a Blog
After you decide on a niche, setting up a website is critical when you start a freelance writing business. I personally recommend WordPress because that platform integrates well through plugins with many third-party marketing services, you'll eventually need such as email marketing, social media posting, and much more.
I know, you're asking if you NEED to have a website and the answer is yes if you want to build a writing career. Even if writing is just a part-time gig for you, you still need the necessary tools to succeed, and a website is critical to long-term success.
A website is how you connect with your clients and customers. Some may contact you directly through your website. Others may find you on social media, but you need to direct them to your website because your website should be the primary point of contact where they set up a call or learn more about you.
Bluehost hosting is the perfect solution for your web hosting needs. I switched from GoDaddy to them because of the pricing and ease of use. It's been an amazing service. You can start your own website for as little as $2.95 a month through my link. Bluehost was rated as one of the best web hosting services in 2019.
If you're willing to pay a little bit more, SiteGround is even better. It faster than Bluehost has just as good customer service. I recently switched from Bluehost to SiteGround and I love it. I might seem like a host hopper but I want the best website possible and it's a critical part of learning how to start a freelance writing business.
I recommend starting a blog even if you don't plan on making money from it right away. Blogs are one of the best ways to establish yourself as an authority in your niche. Plus, it allows potential clients to see how you write especially if you don't have a lot of pieces for your portfolio yet.
You can also make significant money from your blog over time through affiliate marketing, selling products or courses, and advertising. You'll easily make the money back that you spent on web hosting.
Hundreds of bloggers make a living off their blog alone some are making over a million dollars a year just on their blog. Blogging is not a quick solution to make money, though. It takes time and effort, but it's well worth it!
Set Your Freelance Writing Rates
Setting your rates can also be tricky. Many people are tempted to start really low to get a lot of work, but sometimes that backfires. It can make it look like your work may not be that good if your rates are too low. You also don't want them to be too high. Here's one handy way to set your rate to start.
(Rewrite/break 47 words: But what you really want to do is use a tool like Toggl when you start writing to find out how long it takes to do a project. There are also more in-depth calculators out there that help you calculate your rate set on that.
Time is money, so the quicker you can write WITHOUT sacrificing the quality, the more money you make.
There are three primary ways to charge clients; hourly, by the word, or per project (which can also be a flat fee per article). Many people start off charging per word, but the best way to charge is per project.
Get Paid- Set Up a PayPal Account
Now you need a way for all of those clients to pay you. PayPal is probably the easiest and most popular payment method for solopreneurs and online businesses. It's the easiest way to get paid if you want to start your freelance writing business quickly.
PayPal charges a small finance fee, but most any other payment method does as well. If you plan on staying in the writing business, you should start a business account. It's not necessary, but more professional.
PayPal lets you send invoices to customers, and they can pay directly from the invoice they receive. It's easy and painless. The invoices are easy to use and personalize.
Create Writing Samples for Your Portfolio to Use for Pitching
I know. You're thinking, "I don't have any samples. I'm brand new, remember?" There are a couple of ways to create that first writing sample. First, you can simply pretend you're writing for one of your dream companies.
Pick a company and topic that echoes your niche and write it for that company. Remember it's a sample, and you can present it that way.
You can also write articles in your niche and publish them on sites such as Medium and LinkedIn. It's a way to get your writing out there and published.
Or you can offer to write a free article for a company. I don't usually advocate working for free, but this is the one instance where it's worth it.
Cold pitching to potential clients is a huge aspect of freelance writing. The blog post I just linked to gives you tips on how to pitch the right way to land your dream client.
Keep Track of Your Writing Projects and Clients
Now you need a way to keep track of the writing gigs that you take. It can be as simple as a spreadsheet or use a system such as Evernote.
Spreadsheets are excellent if you're first starting out. There are other great systems such as Asana, Trello, Basecamp, and many more. I have experience with all of these systems, and they each have their pros and cons.
Hell, if you want to, use a notebook. As long as you document the important things. The primary things that you need to keep track of are the clients, earnings, invoices sent, payments, the editing process, and business expenses.
The Importance of Social Media
Now it's time to find those clients! The best way to do this is to take to social media. When you conducted the marketing research, you should have found out where your clients hang out. Mine prefer LinkedIn. My writing clients are not on Pinterest at all, but my aspiring writers are there. So, you really need to know where to find your people.
If you want to really learn how to pitch to clients and how to start a freelance ghostwriting business, then you may want to check out the tips I have in my eBook The Ultimate Guide to Ghostwriting. I give you tips for pitching and give you a step-by-step guide.
You may not have a lot of money for training in the beginning, but you need to invest in yourself at some point. Plus, if you take my free email course on ghostwriting, you'll learn what's true and what's fiction about the ghostwriting industry.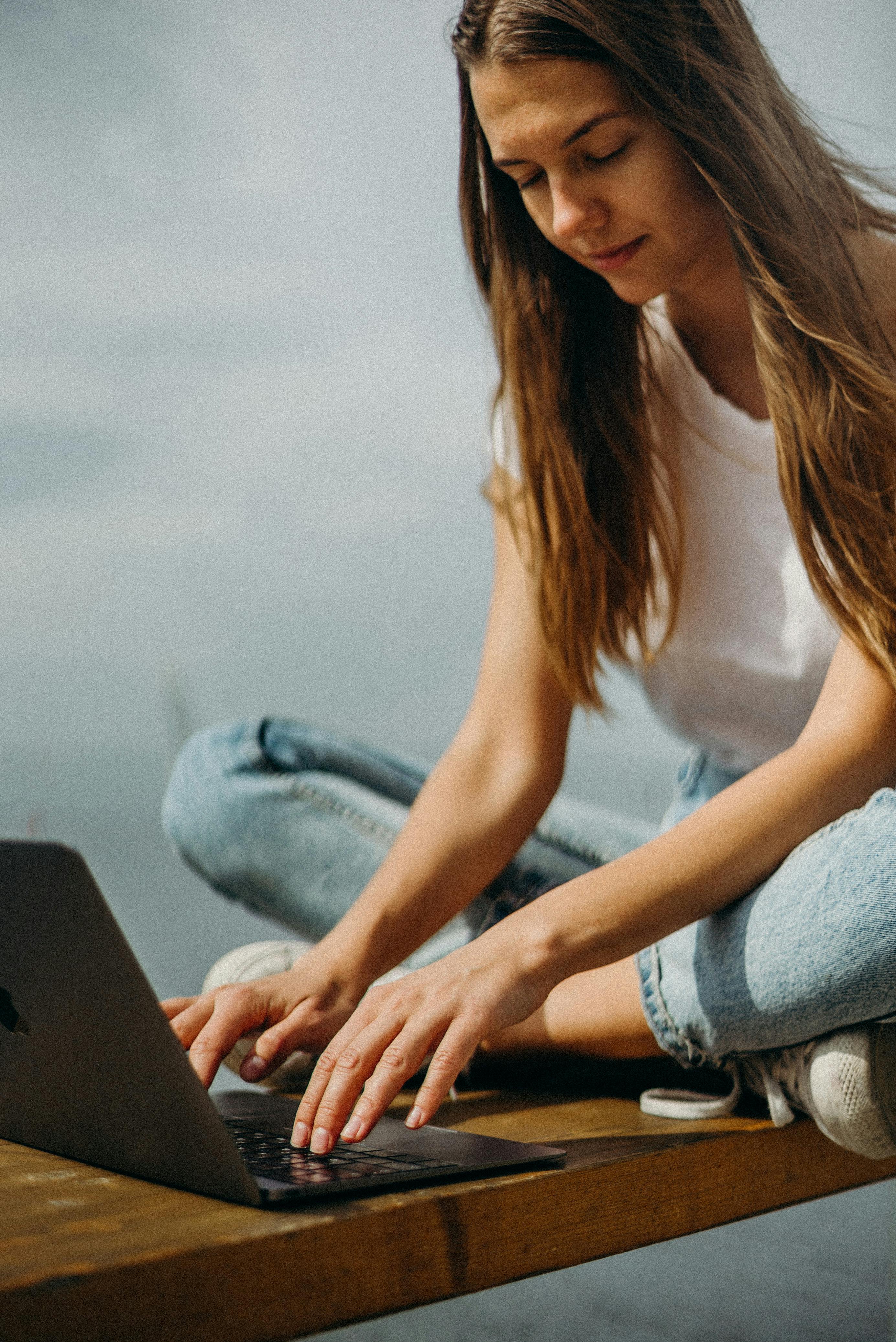 Final Thoughts on Freelance Writing Business
These are just the bare essentials to help you start a freelance writing business. There are several traits that successful freelancers have.
To succeed, all business owners need excellent problem-solving skills because you'll certainly run into problems you need to troubleshoot. You must also be self-motivated and driven by deadlines. If you are late getting your client's work to them, they won't be your client long. You must be able to motivate yourself to work since YOU are the boss.
Freelance writing offers you the lifestyle that you've always dreamed of. So, it's worth all of the hard work when your commute is from your bed to the coffee pot. Follow these tips to start a freelance writing or freelance blogging business and soon you'll be making money writing from wherever you want to.
Related Posts to Freelance Writing Business
For additional help with starting your own freelance writing business, check out this guest post I wrote on how to start a freelance business with no experience. Here are some other helpful posts all about freelancing and writing.
The Best Inexpensive Accounting Software for Freelancers
28 of the Best Websites to Find Freelance Writing Jobs for Beginners
The Ultimate Guide to How to Start a Freelance Business with No Money
32+ Non-Phone Work from Home Jobs that Will Help You Ditch Your 9-5
How to Be a Ghostwriter and Make Serious Money
The Ultimate Guide to Freelance Writing for Beginners
And that's the quick way to launch your freelance writing business and get clients at the same time.