This post may contain affiliate links. If you use my links to buy, I may receive a small commission (at no extra cost to you). As an Amazon Associate, I earn from qualifying purchases at no extra charge to you. Amazon and the Amazon logo are trademarks of Amazon.com, Inc, or its affiliates. For more information please see our
privacy policy
and
disclaimer
.
30+ Best Business Ideas for Introverts You Can Start Quickly.
Working from home is a great business idea for someone who wants to be their own boss, make some money on the side, or start a business that's not too demanding. It can even be your full-time job!
For introverts who want to work from home, there are many business ideas you can choose from. Think of it; some of the world's greatest business leaders were introverts themselves, such as Bill Gates, Steve Wozniak. Mark Zuckerberg, Einstein, and many more.
You can start a successful work-from-home business even if you prefer to be by yourself. In fact, you won't miss the small talk at work that your co-workers might. Plus, when you work from home, you rarely have face-to-face meetings, which I'm sure you'll love if you're shy.
In this blog post, you'll find a list of 30 + low-cost business ideas for introverts who want to work from home and tips on getting started.
What is a Home-Based Business for Introverts?
Working from home is a business idea that doesn't require you to work in an office space. You can create your own business, as well as work for someone else remotely.
As long as the company has some sort of online presence or does not need regular face-to-face meetings, it will be perfect for introverts who would like to work from home.
Why is Working From Home a Great Option for Introverts?
Working from home is a great business idea for introverts because you don't have to work with other people daily. It can be difficult and overwhelming, especially if you're shy or an introvert.
An online business does not need regular face-to-face meetings, and most of the time, communication will consist of business emails, phone calls, and meetings over Skype or Zoom.
Another excellent reason for starting a business for introverts is that you can work in your pajamas! No need to dress up before heading into the office when it's just going to be a meeting with yourself at home. Plus, you'll reduce your commute – from the bed to the coffee pot.
It could also be beneficial if you're an introvert because you can work at your own pace. Working from home allows you the freedom to do things when and how you want, which can be perfect for introverts who need space.
What to Consider Before Starting a Home-Based Business?
Before you start your business, there are some things that you should think about, like what business model would work best for your business idea and if it will be profitable in this area.
You also need to consider how much time and money it'll take before deciding if this business idea is right for you. For some businesses, there are fewer startup costs.
Steps to Take Before Starting a Home-Based Business
Before starting your business, it's essential to take the following steps:
Choose a Business Name
To start a business, you'll need to incorporate it. This will ensure that your business is legally recognized and has rights as an entity is important when hiring employees or making taxes.
But you need to choose one first. After you pick your business idea, you'll need to name it—the shorter and simpler, the better. Also, check to see if the .com version is available since it's the best type of domain to buy.
You don't need to start an LLC right away, though. That's something you can do later since there is a lot to do when starting a new online business.
Choose a Profitable Niche
Choosing a niche is really important so you can position yourself as an expert to make more money. If you need help, read this post on how to choose a profitable niche.
The perfect niche falls in the center of something you love, like a hobby or even a job, your work skills and education, and life experience. But you need to see if it's profitable too.
I have a free challenge on how to Niche Down to Level Up Your Profits that guides you through choosing a niche, and I have a course that helps you choose one and validate it so you can be sure it's profitable – Niche Ninja Mini-Course. Those are both helpful resources.
Find Your Target Audience
It's crucial to know who your target audience is before starting a business so you can market towards them appropriately and make sure they're the right fit for your product or service.
Defining your ideal client is actually easier than it seems. You can check out this article on how to identify your perfect avatar, and there's a free worksheet to help you define who you want to serve.
Develop A Business Plan
When developing a plan for your business, think about how much time the business will take up in regards to managing day-to-day tasks like accounting and marketing on top of any needed skill sets such as design or programming skills.
There are also different ways to control costs depending on the business model you choose.
A business plan helps you get an overall view of your business, helps you set up a marketing plan and other vital systems and information.
For more help, read this article on how to create a professional business plan.
Create Your Own Website
When you have your own business, you'll need to create an online presence where people can find out more about what you do. You can start a blog on it to establish your expertise in your niche and showcase your knowledge.
Also, a website illustrates that you're a professional and is a place to show what services you offer and client testimonials.
This includes creating a business website and social media accounts like Facebook or Twitter to make money by marketing to customers searching for specific services they need.
Creating a business website isn't as scary as it sounds, so if you're not sure what you need to do, check out this article on how to build your first website.
Experience Required For Home-Based Business Ideas For Introverts
It's critical before starting any business idea, whether it be at home or otherwise that you determine what experience you need. That's why many people pick a business based on their career or educational background or one that is easier to start with no experience, like freelance writing.
The more you know about a career, the less time you spend starting your business, and there will be fewer things that could go wrong.
Best Business Ideas for Introverts
Now, here's a list of 30+ business ideas for introverts.
#1. Virtual Assistant
Virtual assistants are in high demand, and business owners are always looking for one. This business idea for introverts can be started with minimal funding, business know-how, and technical skills. You just need to have an internet connection and a computer!
But real-life skills can help you choose an area to focus on if you don't want to be a generalist. Administrative skills are another plus.
As a general virtual assistant, you'll help business owners do their day-to-day tasks remotely. Some duties include administrative work like data entry or answering phone calls, business administration tasks such as arranging meetings, scheduling events, or dealing with finances.
Just like choosing a niche to focus on, like a topic or industry, you can choose to specialize in a specific area such as social media, content creation, WordPress support, and many more.
#2. Freelance Writing
If you love to write, then freelance writing is a business idea for introverts that can be started with minimal funding and business know-how. You just need an internet connection and a computer!
Freelance writers are in high demand because every business needs content for marketing. Content marketing is a primary component of promoting products and services for companies everywhere. Without content, you essentially have nothing.
You also need excellent time-management skills as well as other freelance writing skills because meeting client deadlines is critical.
Of course, freelance writing is close to my heart. While I'm a good technical writer, I love freelance blogging. But those are just two writing positions.
You could get a job as a copywriter, ghostwriter, self-publish books you write, and write case studies. But there are many other ways to get paid to write online.
You'll find plenty of writing opportunities online as there are many places to find freelance writing jobs for beginners.
#3. Social Media Marketing
Social media marketing is a business idea for introverts that can be started with minimal business know-how. If you have an internet connection and computer, you're good to go.
This business idea has become increasingly popular because it's so easy to get into, yet many social media opportunities exist. The most important thing you'll need before starting this business is fundamental knowledge about how all the major social media platforms work.
For example, LinkedIn might not have the same features as Facebook or Twitter, but they're all used differently, so social media is a lot for business owners to manage.
As a social media consultant or manager, you're managing other peoples' social media accounts, so it may take some time to build trust and prove you know social media marketing well.
#4. Professional Blogger
This business idea for introverts can be started with minimal business know-how and funding. I love blogging, but it's tough work and a long game.
This business is a little more complicated than some others mentioned because it's not passive income as you'll have to blog consistently. Still, if you're persistent, then blogging could be a really successful business idea for introverts. Over time you can start making passive income.
As with any business, you'll need a plan and strategy to make blogging profitable. You'll need to choose a niche, understand the basics of social media marketing, and how to create social media graphics (you can use Canva, it's awesome), email marketing, SEO, and some other things if you want to do it well.
Here are some resources and courses to help you be a successful blogger:
Debbie Gartner's Easy On-Page SEO and Easy Backlinks books
Debbie Gartner's Free SEO Course
Kate Doster's Email Marketing Course – Love Your List
Cate Rosales' Affiliate Marketing Simplified
#5. Freelance Photographer
This business idea for introverts takes a lot of creativity but is one that can be started with minimal business know-how. Experience in photography helps you start it.
Photographers are always needed now more than ever because many people want to document the world around them and their families!
The business idea for introverts is all about creatively capturing moments and the subjects or scenes they want to remember. Plus, businesses need photographers to create beautiful stock photos for them.
You may want to take a photography course, and you need a good digital camera. Although, there are classes out there that teach you how to take photos with your iPhone.
#6. Dog Walking Business
Being a dog walker is an excellent job for introverts because you have minimal interaction with people. But it's not a passive income business like some of the others jobs mentioned.
Dog walking is a great way to stay active and make money at the same time. You'll need business knowledge about marketing yourself (social media platforms) as well as creating a business website.
A website helps you build trust with potential clients. You can start a blog on it to help people learn how to take care of their pets and offer your services on your site.
Related: 32+ Non-Phone Work From Home Jobs That Will Help You Ditch Your 9-5
#7. Graphic Designer
Graphic designers can work from home, and this business idea for introverts is a great fit because you're not out there in front of people all the time (you'll be working on your computer most of the day).
A graphic designer's job is to create logos, posters, pamphlets/brochures, graphics, social media templates, and more. All businesses need graphic designers, and if you know how to use design software like Adobe Photoshop or Canva, you're ready to start.
This business idea requires creativity, patience, and technical knowledge to succeed. Graphic design courses are a great place to start if you don't have experience, but you can make a lot of money.
So, if you love designing things online, then a graphic design business may be perfect for you.
#8. Web Designer
This business idea for introverts is the most technical on this list, but one that can be started with little business experience.
Here's how it works: you build websites from scratch or fix someone's website when they're not happy about what's going on. Being a web designer requires creativity, technical knowledge, and patience.
If you can code websites from scratch or fix what's not working on someone else's site, this business idea for introverts may be perfect. There are courses online to learn how to build your own website, so it would be worth researching before starting a business.
You can make a lot of money as a web designer.
#9. Massage Therapist
Massage therapists make great money, and you can start a massage business right out of your house if you have the room. You don't have to make conversation with many people because they want to relax and stay quiet during their massage.
You'll need to attend a massage school and get licensed through the state you live in, but it's worth all the paperwork and training to be self-employed and work on your own schedule.
Related: 17 Fun and Useful Gifts for Freelancers That Will Blow Your Mind
#10. Web Developer
This business idea for introverts is another technical one but a great work from home business.
Web developers build web pages and websites from scratch or fix someone's website when they have problems.
This business idea for introverts is a great business to start if you can code websites from scratch and know the basics of HTML, CSS, Javascript. You'll need your own website and some knowledge on how to market your business.
If you have a coding background, this is a great home-based business to start.
#11. Online Course Creator
This business idea for introverts is relatively easy to start, and you can make a lot of money.
An online course creator creates e-learning courses on topics like web design, business skills, photography classes, etc. You don't have to be an expert in the field to develop a course either. You just need to be a step ahead of your audience and be willing to learn more.
Many bloggers create courses as a source of income, and it's one of the best ways to make money blogging.
But before you get excited and just create any old class, you need to do market research and validate that it solves a problem for your audience. Many bloggers jump ahead and create a course they think their audience wants only to hear crickets.
My friend Kara Fidd over at Simplifying DIY Design has done all the work for you and validated many lucrative courses or products you can make now in her Product Creator's Toolkit.
#12. Online Shop
Do you like arts and crafts? Or maybe you make jewelry or enjoy woodworking? If so, then you could start an Etsy Shop and sell products that you make.
You'll need knowledge of Etsy, which is a whole new beast. It's different from other platforms, but you still need SEO knowledge to understand how to get traffic from Google.
You should consider creating a website, too, because it's not wise to keep your whole business on a platform you can't control. If something ever happens to Etsy, your entire business is gone – POOF!
#13. Digital Marketer
Digital marketing is everywhere now and a great business to start if you're an introvert. You can work as an online digital marketer by using digital channels like social media to promote products. You'll also increase brand awareness for your clients while promoting their services and products.
If you want to be a digital marketer, you should learn business skills like online marketing, SEO, and the importance of content.
This business idea for introverts is most appealing if:
You enjoy using social media for business purposes and don't mind talking to people (most of the time)
You know how SEO works and can make business decisions based on data
It's not the right business idea if you're shy, period. It doesn't matter how introverted you are because marketing requires interacting with people and clients, so it would be a bad business match for someone who is very shy.
iMark Interactive WordPress Support Plans
#14. IT/ WordPress Management
An IT manager manages any company's tech needs – like hardware installation, software troubleshooting, data security, or network administration. The great thing about an IT business is it doesn't matter where people are in their careers because everyone needs IT help.
The business idea for introverts is a good one to start if you're business-minded and like computers, but it's not the right fit if:
You don't want to manage or do anything technical
If you prefer working with people more than sitting in front of a computer all-day
If you're more introverted than business-minded
All businesses need help with managing their technology and troubleshooting problems. So, this might be the perfect job for you. Plus, you can outsource the customer service aspect, so you don't even need to deal with that.
#15. Bookkeeper
Bookkeeping businesses are great for introverts and perfect for people who are good with numbers.
Bookkeeping is a terrific business idea because it's not as time-consuming, and you can work from home. But, you'll need to be organized, detail-oriented, and be self-motivated as you won't have direct supervision.
This business idea for introverts is perfect if you're organized, pay attention to detail, and can manage your own tasks without supervision.
#16. Interpreter
Most interpreting jobs can be done from home, making them perfect for introverts.
If you're fluent in a second language, an interpreter business could be one of the best business ideas for you. It may require some traveling and meeting with clients face-to-face, but otherwise, this business is done entirely online or over the phone, or by video.
The business isn't suitable if you like working on your own all the time or being in a social environment. You could consider it a business idea for those who walk the line between being an extrovert and an introvert.
You may think that an extrovert would make a better interpreter because they are outgoing and confident, but introverts can be more successful in specific jobs because:
Most introverts are good listeners.
They plan carefully.
Introverts are self-aware
They are very observant
So, being bilingual can lead to many work-from-home job opportunities.
#17. App Developer
An app developer is a popular business idea for those who like working alone and don't want to commute or travel much. You can create apps that make money with your web-based business, but it's best if you know how to code.
The business isn't right if you're not good with technology and are averse to taking risks in business because app development is very competitive, especially for those who don't have an education or experience in coding.
App developers can work from anywhere as long as they have a stable internet connection and laptop, so business owners are seldom on site. I suggest you take a course on coding or something similar if this job interests you.
#18. Software Developer
Software developers create computer programs like that fun game that kept you busy forever as a kid (Nintendo!) or the budgeting software you use. They are the creative masterminds behind the software you use every day.
This business is great because you can work from home and only see your clients when they need to meet with you in person or over the phone.
If you're not tech and computer-savvy, I'm sorry this job is not for you. But if you are self-motivated, like to work with a small team or yourself, and have excellent customer service skills, it may be the perfect fit.
Software developers often need some degree in a business-related field or business experience. But if you don't have one, you can be successful with the right degree and business courses. You should probably take classes on coding and software development.
#19. Teach English
Teaching English is a great job you can do from home. You can work with business partners overseas to set up independent study programs or language camps for students in other countries where the demand is high. You can also teach at places like VIPKid or other similar companies.
Alternatively, you could create your own online course at sites like Udemy and offer classes on topics like business English or American culture.
The process is relatively simple, and you can make a good amount of money from it as long as your students are willing to pay for the courses.
You'll need some teaching experience, but there are plenty of programs online that can train you in everything you need to be successful, although people with English teaching degrees are ideal.
#20. Online Tutor
If you're qualified, licensed, and experienced as a teacher or really good in one subject, you could work from home teaching students online. Or perhaps you have a disability and can't do your teaching job anymore. If so, you can still tutor students online.
This business idea helps students who deal with disabilities that prevent them from attending school and other people who need extra help on certain subjects.
Tutors can consider many business models, including charging per hour or by the number of lessons taught. And you can work from home or anywhere in the world as long as you have a stable internet connection.
Plus, having an online tutoring business is a rewarding job where you can be supportive and work with students who need extra help, and it pays well.
#21. Illustrator or Artist
If you're an artist or want a creative business idea, working from home as an illustrator or artist can be very lucrative. You could work with companies like Redbubble and make your own designs which they'll print on t-shirts, phone cases, mugs, and other items.
Or, if you want to go the more traditional business route, why not create greeting cards or holiday cards for people to send their clients.
Perhaps you want to get more personal and make a living as an illustrator, then why not create your own coloring book with drawings of animals or children's characters? You can design printables and sell them on your website or in an Etsy store.
This is an excellent business idea because it doesn't require much start-up capital since all the artwork can be digital. Once you've created the business, you only need to work when people buy from you, or you need more items for your store.
#22. Proofreader
If you have an excellent eye for grammar and spelling, why not work from home as a proofreader?
This business is perfect for introverts because it doesn't require any face-to-face interactions with customers. You'll be working alone on your schedule when assignments come in, which means you can take care of business whenever you want.
Larger companies like Reedsy or Proofread Bot may require some sort of degree or experience. Still, Caitlin Pyle started a proofreading business with little experience after being fired from a corporate job. Her program Proofread Anywhere teaches you everything you need to know to be a proofreader.
You could also try freelancing sites like Upwork to find more work, but it's best to start your own business because you can make more money. Proofreading is one of my favorite business ideas for introverts.
#23. Online Retail Consigner
If you're an introvert and want a business idea that's relatively easy to start, then how about becoming an online consigner?
This business idea combines well with fashion blogging because it allows you to work from home in your spare time. You set up agreements with stores like Nordstrom Rack or T.J Maxx, where consigners sell their items.
You don't need specific marketing skills because the business owner handles the marketing and customer service. But the consigner does everything else like listing inventory, taking photos, communicating with buyers through email or messenger app, etc.
This is a very popular business idea for introverts because there's no need to work in person at a cubicle farm. If you love fashion, this might be the best home-based business for you.
Want to learn how to write the perfect about me page for your website that tells clients all about you and how you can help them? Check out this amazing About Me Page Template and Training.
#24. Editor
If you're a writer and don't want to write business content all day, why not become an editor? It's different from writing in that it's primarily rewriting instead of coming up with new content.
Introverted people love this business idea because it's 100% remote work. You can set your own hours, take on as much or little work as you want, edit in the comfort of your home office, etc.
If you're a content creator and want to focus more on editing and proofreading, this is an excellent business idea. You can do it all online and set your own rates.
You can edit books or even take on bloggers who need help editing all their content. It's similar to proofreading, and often you'll see business owners offering both services.
#25. Business or Life Coach or Consultant
A life or business coach is a great business to start for introverts because you don't have to work in person with someone and don't have to gather with a lot people.
Business coaches provide personalized advice for a client's unique situation and help them learn how to start and grow a business. Some things that business and life coaches help with are:
Creating growth strategies
Developing a plan to boost a brand that may be struggling
Defining goals
Answer your burning questions
Problem-solving and business-related issues
Many people need business or life coaching, and some don't even know it.
Usually, coaching and consulting involves phone calls, Skype sessions, or project work in an online business management system like Basecamp or Trello. You can also offer one-on-one business consultations via Skype or Facetime.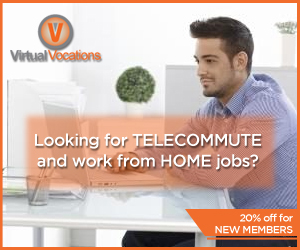 #26. Data Entry
Data entry is one of the top non-phone work-from-home jobs that people look for. Often you would include it as one of your VA services.
You need seriously good keyboard skills, incredible accuracy, and be able to meet deadlines to start a data entry career. Almost every industry needs help with this type of work, so this job is in demand.
With data entry, you'll use programs and computers to add data to a platform or database. You don't need a bachelor's degree, but some businesses you want to work with may require it.
Additionally, many places want to see that you're proficient with Microsoft Office and Excel programs. Some skills make data entry a promising career for some and not others, such as:
Self-motivation
Accuracy and attention to detail
Organization
Pleasant and courteous demeanor
Deadline-oriented
If this sounds like you, you can find data entry jobs on websites such as FlexJobs or Virtual Vocations or start a VA business.
#27. Transcriptionist
Transcriptionists convert audio files into document or text format. There are a variety of transcription niches, such as medical or legal transcription or simply general transcription, and this is a great way to earn money typing.
Many businesses need help transcribing interviews and meetings into helpful notes and other content. So, the job is in demand, and you can find plenty of clients. Some types of transcription clients include:
The insurance industry
People with podcasts
Course creators
Seminars, summits, and web conferences
Journalists
Video transcriptions
Like data entry, you can offer transcription as one of your additional services as a VA.
If you have solid typing skills and can meet the minimum words per minute many companies or clients require, then this might be the perfect work-from-home job for you.
#28. Woodworking
A woodworker crafts furniture using hand tools, and today it's highly technical and requires being a skilled operator of some pretty advanced equipment. It's one of those business ideas for introverts that is for the creative person.
If you're an introvert, love working with wood, and are a creative person, you could start a woodworking business. It is a good business for introverts.
Woodworkers can work alone in their own private setting and listen to music simultaneously if they choose. A woodworker's building process is usually repetitive, so it doesn't require too much mental energy.
It will take some money up-front–either to buy a business kit that teaches you how to make items like furniture or other wood products or for tools and materials.
You will need some specialized training if you don't have the experience already. However, once set up with all these things, your business can be run virtually anywhere, so feel free to work from home!
If you already do woodwork as a hobby, then this is your golden job opportunity.
Want to flip websites and make money. Check out Chelsea Clarke's Blog Flipping Masterclass.
#29. Buy and Flip Websites
Many websites go up for sale every day because they have been abandoned by their creators or were unsuccessful in generating profits. Sometimes people have successful sites and are just ready to move on.
With some research, knowledge of web development, and an introverted personality–you could buy one of these sites at a lower cost and resell it for a profit.
Some business models are simple, like identifying an unpopular website with potential, buying it from the original owner or developer, and then selling it at a higher price to make money on your investment.
There are risks involved because you'll be spending time making changes to the site's look and may need to bring in a business partner.
Chelsea Clark offers a Blog Flipping Masterclass that teaches you how to flip websites for a living.
#30. SEO Expert
As you know, SEO is super important if you own a business and want to find clients or your audience. And while free SEO tools are great, many people need extra help optimizing their content and site since it's so time-consuming.
If you know SEO well, you can make a lot of money starting either an SEO consulting or VA business focusing on SEO. If you're not an SEO expert, don't worry, there are plenty of great courses you can take and eBooks to read that will catch you up to speed. These are some of the most helpful ones not already listed above:
Easy SEO Revamp by Debbie Gartner
Easy Backlinks by Debbie Gartner
SEO Jump Start by Eb Garbano
Honestly, each one of these compliments the other.
Once you have the training, it's easy to set up a business offering SEO services.
#31. Cartoonist
Cartoons are still popular, and people love to share them on social media. If you're a cartoonist, you'll have a business creating comics for company websites or email marketing campaigns to freelance work with magazines and newspapers that need illustrations.
If you think about the business models for comic strips, most of them are free and supported by advertising. This means that if you're a cartoonist with some great content to share, there's no reason why you can't make money doing this along with client work.
You can also make money illustrating cartoons for companies who want better visibility on social media sites like Facebook or Instagram.
If you're serious about being a cartoonist, you'll need to invest in a good art course that teaches you everything from the fundamentals to advanced techniques. This is one of those business ideas for introverts you may not have thought of.
#32. Programmer/Coder
If you're a programmer or coder, you can work from home doing the same thing. Programmers and coders are always needed by companies with complex software systems that need updating or fixing.
Programming skills are also highly sought-after in the online gaming sector because they can help make games more exciting and challenging.
Programmers in the retail sector can help companies build custom software that lets them manage and track inventory, sales data, customer information, and more.
You'll need some qualifications like a degree or certification from an institution of higher learning plus experience working as a programmer or coder for this business.
This isn't a business idea for introverts who are beginners in programming.
Final Thoughts on Business Ideas for Introverts
As you can see, there are tons of business opportunities for aspiring entrepreneurs who identify as introverts. Being introverted doesn't mean you can't be successful. It simply means that you don't thrive on large crowds and social scenes.
Since you're reading this post, hopefully, you found the perfect business idea for you whether you want to be a bookkeeper, writer, or something else. There are plenty of great work-from-home ideas that introverts can excel at.
Many successful entrepreneurs are introverted so you can be successful too!
Does one of the business ideas for introverts appeal to you? Let me know in the comments below!
Related Posts to Business Ideas for Introverts
How to Organize Your Home Office to Get More Work Done
7 of the Best Free Productivity Apps Available Today
How to Create a Professional Freelance Writing Resume that Wins You the Job
Cover Letter for Freelance Writer: How to Create One + FREE Template
23 Insanely Simple Freelancing Hacks and Tools that Guarantee Success
18+ Imposter Syndrome Journal Prompts to Help Increase Your Confidence as a Content Creator
A Content Creation Framework That Makes You More Money Every Day
Project Management for Solopreneurs: Top 9 Project Management Tools That Make Life Easier
Try one of the business ideas for introverts today.