This post may contain affiliate links. If you use my links to buy, I may receive a small commission (at no extra cost to you). As an Amazon Associate, I earn from qualifying purchases at no extra charge to you. For more information please see our
privacy policy
and
disclaimer
.
FREE Cover Letter for Freelance Writer Customizable Template.
Have you ever wondered how to create a cover letter that gets you that awesome freelance writing job but aren't sure where to start? While it may seem that creating a cover letter for a freelance writer that showcases your skills is difficult, it's actually easier than you think!
A cover letter is designed to interest an employer enough that they want to read your resume. And since sometimes hundreds of people apply for online freelance writing jobs, standing out in a sea of applicants can be the one thing that gets you the job.
So, it's important to be unique but professional and illustrate with words why you're the talented writer for them!
Most freelance writers advise you to cold email businesses in your niche to get freelance writing jobs, and that's the long-term strategy I teach too. BUT, in the beginning, I started with job boards WHILE I did cold pitching, so I submitted a ton of cover letters and resumes.
I'm going to show you a format that you can use for every cover letter so you can just plug in the information for each section. Then, when you're finished, you'll have a cover letter that shows why you're the best person for the job.
What is a Cover Letter?
A professional cover letter is a document that you submit with your resume when applying for a job. It should be one page, introduce you, and summarize your employment history while adding wording that matches the things the employer asked for in the ad.
Essentially, a cover letter is an abbreviated story about your past work experience and unique skills that make you right for the job.
Here you can inject a little of your personality and connect with the person behind the business.
But each cover letter needs to be unique and tailored to the position you're applying to. And while there are many cover letter generators and builders, it's easy to create your own template. So, if you stick around, I have a free cover letter template for you in just a little bit.
What are the Different Types of Cover Letters?
You may not know it (I didn't initially), but technically, there are different types of cover letters that you use in various cases.
Traditional Cover Letter for Job Applications
This cover letter is the one you include with your freelance writer resume when you apply for a job. It's the one I'm talking about in this blog post.
It's also known as an email cover letter since many people apply for jobs online today.
Letter of Interest
A letter of interest or prospecting letter usually is an inquiry into job openings at a specific company.
Referral Cover Letter
This letter is one when you use the name of a person who referred you to a particular job with a company. These letters are very helpful, especially if the company you're applying to knows the person referring you.
Cold Pitch
A cold pitch can be considered a cover letter, too, because it's a letter you send to a company that doesn't have any job advertisements. You're essentially introducing yourself and showing how you can help.
These are just a few examples of cover letters and now we're on to the good stuff – Tips for writing a cover letter that gets you the job.
Related: 6 Top Tips for Creating Your Freelance Writing Business Plan + Template
Tips for Writing the Best Cover Letter
Here are some helpful tips on writing a cover letter for a freelance writer, and don't worry, you don't need superior writing abilities to create a great one.
1. Make It Simple and Easy to Read
Keep your freelance writer cover letter simple, brief, and easy to read. The more concise it is, the more likely the employer will actually read it.
Choose a font that's perfect for a cover letter and easy to read, such as Lato, Calibri, Georgia, Arial, and other ones that are not too small or fancy. This is not the time to choose an elaborate font that you think is pretty.
Also, don't make the font smaller than 12 pt and keep the margin to around one inch all around. This format makes it easier for the person looking through hundreds of cover letters to skim yours quickly.
2. Make Each Cover Letter Unique
I know I mentioned this already, but it's essential. Each job and each business is different. If you want an effective cover letter that connects, don't send the same one word for word to every job you apply for. In fact, doing this may prompt the company to trash yours.
A unique cover letter demonstrates that you took the time to learn a little about the company and paid attention to the advertisement. Each business has different goals and different problems. Therefore, customizing your cover letter may get you noticed.
A good number of words to aim for is 300 to 500 or a little more. If your cover letter goes onto a second page, then edit brutally, only keeping the things you need.
If it's way under a full page, think of how you relate to the company, what experience this employer would find beneficial, and past jobs that relate.
3. Keep It on One Page
I talked about this earlier, but it's another important feature of a successful freelance writing cover letter. The best cover letters that convert well only have a few paragraphs on one page.
If you're finding it hard to add anything, this may be the time to look for a more entry freelance writing job to build your freelance writing portfolio.
4. Make Your Intro More Interesting
The most common way to start a cover letter for freelance writer jobs is, "I'm writing to apply for (Name of Position).
While it's simple and straight to the point, it falls flat. I've actually used, "I'm excited to apply for the Senior Freelance Writing position at ABC Company." Then you can go on to connect with them, like explaining that you read one of their articles and point something out to relate to.
Or maybe they won an award recently, and you can compliment them on it. You could also feel strongly about the company's mission.
Calling out something related to the company shows that you took the time to check them out, and you may be a good fit for their business.
5. Don't Repeat What Your Resume Says – Expand On It
Your resume should also be short (not more than two pages), so you can expand on it in your cover letter but make sure you don't repeat yourself. This is the time to explain how your experience is relevant to the business and job you're applying for.
Explain and further detail a related accomplishment or explain how your experience can solve their problems.
6. Use Statistics and Numbers
The cover letter is the place to show evidence of how you've helped your former clients. For example, if you have statistics that show your content helped them increase their email list 25 percent, or you helped increase their sales fifteen percent.
You won't have statistics often, but you can even talk about the comments on your content or how many times it was shared.
7. Try to Find the Name of a Contact Person
If you can, try to find a point of contact and address your cover letter to them. Sometimes this isn't easy to do, but places like LinkedIn let you search for specific positions.
You can look on the company website or even call them to find out the information you need. They'll recognize the time you spent addressing them specifically.
8. Don't Point Out the Skills or Experience You're Lacking
It's tempting for many people to point out what they're missing and apologize. Unfortunately, one of the worst things you can do is mention what skills or degrees you don't have. Instead, highlight the skills and experience you have and why that makes you an excellent fit for the role.
Now, if you have gaps in your employment history, such as you took time off to raise your kids or were laid off, this is the time to explain that gap. First, be brief and then get back to discussing your experience and skills.
9. Be Yourself and Show Your Personality
While you need to be professional in your cover letter for freelance writer jobs, you don't need to be overly stuffy. Also, don't use cliches like "team player," "go-getter," "to whom it may concern," "I'm the perfect fit," I have excellent verbal and written communication skills," or other similar phrases.
You don't want to come across as fake, so showing a bit of your personality is not only okay, it's good.
10. Use a Cover Letter Template
Before you write your cover letter for freelance writer jobs, look at examples and templates to see how to structure yours. And a cover letter template lets you write and customize your cover letters quickly.
Like I mentioned earlier, you can use my FREE template and example to help you set up your own cover letters easily.
Now let's learn how to write a cover letter step by step.
How to Write a Cover Letter for a Writing Position Step-by-Step
Sign up for my sample freelance writer cover letter example and template at the end of this article or up above so that you can go through this process step-by-step.
Your Contact Information
You'll see at the top of my template there's room for your information. Your name goes up at the top, and you add your address, phone number, email, and LinkedIn profile, plus a link to your portfolio.
I also have a portfolio at ClearVoice, so if you have any other places for your portfolio or hire me page, you could add those to this section. You could add your Skype name too as many people do interviews by Skype.
Just don't make it too cluttered and link to too many things. Instead, add the most critical information and the links you think are relevant to the job.
Employer Information
In this area, you want to put the date and then address the HR Manager, Marketing Director, or Vice President – whoever hires the writers for that company. I've seen various titles in that role and even talked to the CEOs of small companies who needed a writer.
*Note If this section seems too formal, you can get rid of it.. I wrote a lot of email cover letters, and this would seem awkward in many of those. It depends on the position.
Introduction
Here you introduce yourself and your freelance writing niche. Then, explain why you're the best person for the job.
Bring in areas of your life, whether personal or professional, to illustrate why they should choose you. For example, since I wrote blog articles for businesses in the security industry in my first niche, I referred to my 20 years of experience as a police officer.
It helped people see that I had the knowledge and background they needed.
Also, mention how you can solve their problem with your writing.
Make a Personal Connection
I can go one of two ways next, depending on how you set up the introduction. Sometimes, like when I'm cold pitching, I start by connecting with whoever is reading my cover letter here.
Personal connections really help show that you took the time to do your research on the company and that you relate to them.
Maybe you connect to their mission or values, or perhaps it's your dream company, and you remember reading their blog, or you took one of their tips and used it successfully.
Telling a story that connects you to them in your cover letter for freelance writers is powerful.
If the next logical step in your letter is more about your expertise or qualifications, you can start with those. Then lead into a connection in one of the next to last paragraphs.
Qualifications and Expertise
For example, I used my 20 years of experience in law enforcement as evidence that I had the knowledge and background necessary to write blog articles for security companies.
I didn't have a hefty writing resume when I started. But I had a Master's degree in Intelligence Studies, a Bachelor's in Criminal Justice, and all those years working in law enforcement.
Companies were willing to give me a chance because finding a good writer in that niche is hard. I don't know many other writers in that niche.
Maybe your previous job as an administrative assistant for a chiropractor will help you write case studies or blog articles for chiropractors and other holistic practitioners.
There are other ways you can get the freelance writing experience you can use on resumes and in your cover letters, like guest posting or contacting a company and offering to write a free article for them.
Normally, I wouldn't say work for free, but it's worth it if you can get a portfolio sample and experience.
This section is also the place to bring up your hard and soft skills that are assets for the position.
How to Create a Freelance Writer Cover Letter Template
Creating a template you can use for each job application is easy. I've already made one for you!
You can use it in Google Docs, or if you're old school like me, download it into Microsoft Office by selecting FILE in the top menu to the left and scrolling down to download.
With this template, you can easily customize it to each job by changing the wording around to match the requirements the job ad includes.
You can also create your own template in Microsoft Office. They have a lot of great letter templates. There's a business letter template in Google Docs that works as a cover letter template too.
FAQs
Can you pay someone to write your cover letter?
Yes, you can totally pay someone to write a cover letter for freelance writer jobs for you. But it can get expensive if you apply to a lot of work from home jobs as I did initially.
There are also cover letter builders that help you format one, but they don't write it for you. You can also find other cover letter examples. You may find a different cover letter format works for you too.
Now that you have this handy template, you can do it yourself in under 15 minutes for FREE.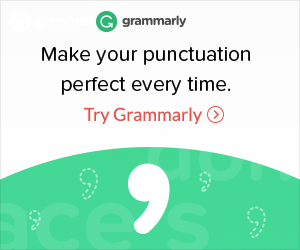 When should I write a cover letter?
Cover letters are common documents potential employers request during the hiring process. Some jobs require a cover letter, and you'll usually see that in the job advertisement. The hiring manager, employer, or someone else in charge of hiring may request one.
It also a good idea to write a cover letter if someone referred you to the position you're applying for, or you're submitting an application directly to a person and know their name.
Resume vs. cover letter, what's the difference?
A resume lists your experience and skills and is purely factual and concise, while a cover letter goes into more detail about your experience and qualifications.
It's your chance to tell the employer while you're the right person for the position.
Both the freelance writer resume and cover letter are short. The letter should only be one page, while the resume shouldn't go past two.
Related: 13 Simple Content Writing Tips for Beginners: How to Look Like a Pro When You're Not
Final Thoughts on a Cover Letter for Freelance Writer
A freelance writer cover letter is an essential part of your resume. Though it's a separate document, it either interests the employer enough to look at your resume or compels them to toss it in the trash.
Clearly, you want them to consider you further and look at your resume. So, since it's like a good headline and can make or break you, writing a good cover letter is an important skill.
But you have my free cover letter template to help you create an awesome letter employers actually want to read.
But you have these cover letter writing tips and my free cover letter template to help you create an awesome letter employers actually want to read.
I hope you find some amazing writing gigs, whether that's business writing or other writing projects. Remember, you don't need a background to start a freelance writing career.
Sign up for the cover letter template today to make your life easier!
Related Posts to Cover Letter for Freelance Writer
How to Be a Ghostwriter and Make Serious Money (Even if You Don't Know What You're Doing
How to Easily Identify Your Ideal Client Avatar to Make More Money Than Ever Before
The Ultimate Guide on How to Start a Freelance Business with No Money
24 Practical Freelance Writing Skills Only the Best Writers Know About
13 of the Best Books on Freelance Writing and Business that Will Make You a Success
25 of the Best Gifts for Writers that Are Totally Unique
Always include a cover letter for a freelance writer with your resume when you apply for writing jobs.