This post may contain affiliate links. If you use my links to buy, I may receive a small commission (at no extra cost to you). As an Amazon Associate, I earn from qualifying purchases at no extra charge to you. Amazon and the Amazon logo are trademarks of Amazon.com, Inc, or its affiliates. For more information please see our
privacy policy
and
disclaimer
.
Do you love the holidays as much as I do? With the end of 2020 almost here, and you know what that means. Cyber Monday and Black Friday deals for Bloggers and Freelance Writers!
You have so many presents to buy for the family on Black Friday. A gift card for Aunt Mable, a fun toy for your little niece (preferably one that makes noise to drive her parents crazy), and that rubber chicken purse for your friend Sara (don't ask)…….
Many of you are smart, and you've been waiting for Black Friday and Cyber Monday to buy the tools, software, and equipment your need for your blog or business.
So, I created this page to organize many of the deals so you can find what you all need in one place.
Important: Some of these Black Friday deals for bloggers and writers aren't available until November November 26th. Make sure you bookmark this article so you can find it when the deals become available.
I'll be updating this post as more information on these deals comes in. There are a few that may only be available for a short period, like Black Friday only.
If you're planning to buy gifts for the freelancer or blogger in your life, check out these posts too.
17 Useful and Fun Gifts for Freelancers that Will Blow Your Mind
25 of the Best Gifts for Writers that are Totally Unique
The Ultimate Guide of the Best Gifts for Bloggers (They'll Think You Read Their Mind)
Types of Black Friday and Cyber Monday Deals
Here are some of the types of deals you'll find on this list:
Computer Equipment
Templates
WordPress Plugins
Blogging Courses
Planners
eBooks
Calendars
Software
Stock Photos
Digital Products
Website Themes
Email Marketing Tools
Web Hosting
Services
Best Black Friday Deals on Writer's Life for You Products
I'm going all out this year and creating a comprehensive course on starting a freelance blogging business – Freelance Blogging Formula for Success. And it's over 50% off! Whether you're a blogger looking to offer services to monetize your blog or you want to start a profitable freelance writing business – this course is for you.
It will be ready by December 15, so if you want to know the step-by-step process I used to start my successful business, this is the formula for success. You don't need a coupon for this course to get the discount and it won't be offered at this rock-bottom price ever again. So, now is the chance to get it.
In addition to that sale, my entire shop is on sale for 30% off with exception of the book, Freelance Blogging for Profit. It's already at a super low price so it is only 10% off.
The 30% off coupon code is BLACKFRIDAY. The 10% off coupon for Freelance Blogging for Profit is BLACKFRIDAY10. You may be interested in The Ultimate Guide to Ghostwriting eBook or the Freelancing Planner I have for sale. The sale lasts from November 24 through November 29th at midnight (Tuesday morning).
Best Black Friday Deals on Blogging and Business Tools
AppSumo upped their game with awesome Black Friday Deals this year and they are available now. My favorite is Depositphotos. They rarely have sales this low and it's $39.00. I buy it every year.
That's right, you get 100 stock photos, any size for $39.00. Now that's a steal. Check out that deal and the other awesome ones AppSumo has going on this year.
ProWritingAid is having a huge Black Friday Cyber Monday Sale starting on the 15th of November.
All lifetime licenses will be 50% off and annual licenses are 25% off.
If you suck at tech or hate it as I do, then you'll love iMark Interactive. They are my go-to website tech people that maintain my website and help me do all kinds of tech tasks.
If something happens on my website Grayson is the first person I find. Grayson and his team do a lot more than just maintaining websites, they do speed optimizations as well. They also have a Speed Course that is going to be on sale for Black Friday.
The Speed Course goes on sale starting November 26 and ends November 30 at 11:59 EST. it's 20% off.
Website speed is really important for SEO so if you're looking to optimize your site so Google shows you some love, now is the time to do it!
Link Whisper is one of my newer favorite SEO business tools. It helps you by automatically finding existing internal links you can add to your new blog posts in WordPress.
The Link Whisper Black Friday sale starts on Wednesday, November 24th, and lasts until November 30th. It's the largest discount ever at $30 off the regular price!
ShortPixel is running a Black Friday and Cyber Monday sale offering 5x more credits to their one-time and monthly packages.
In case you don't know what ShortPixel is, it's an easy-to-use image optimization plugin for WordPress. Everyone with a website uses beautiful pictures, but they can slow your site down if you don't optimize them.
The sale starts on November 26th and runs through November 30th.
WP Engine sells the wildly popular Genesis Framework. It's an amazing platform for building fast websites with powerful website-building tools. This framework allows you to customize your site to control your brand, and you can create content faster with prebuilt content sections.
Their big sale this year is on their web hosting. But they may have other sales going on if you check.
WP Engine also has web hosting. For Black Friday, you can get five months free when you purchase any annual sales plan. Use code CYBERWEEK2021 to get this Black Friday Deal.
WP Rocket makes your WordPress websites faster in just a few clicks. It's a cashing and performance optimization plugin the improves page load times. It's easy to install in less than three minutes.
Page speed is a critical factor for SEO because long page load times affect the user experience. Their sale is probably going to be like last year's (2020) – 30% off on new licenses. I will disclose the dates as we get sooner.
The Brainstorm Force team behind brands like the Astra WordPress Theme, WP Portfolio, adds on for Elementor, and more are having a big Black Friday sale.
I switched to Astra Pro last year because it's faster and better for SEO. And I love it!
So get the Astra Pro Theme and other blogging tools for up to 63% off. That's their biggest sale ever.
Best Black Friday Deals on Accounting Software
I love and use Freshbooks for my accounting software. It's very easy to use, and now you can get accept PayPal payments on FreshBooks. I'm excited about this because a lot of my income comes in through PayPal.
Right now, all FreshBooks plans are 60% off for the first six months if you skip the initial trial period. It's available globally for all new FreshBooks customers. This is one of my favorite Black Friday deals for bloggers and writers because it relieves a lot of stress at tax time.
Not sure if FreshBooks is for you? Check out my FreshBooks review.
Best Black Friday Domain Names,Web Hosting, and Email Deals
Bluehost is has announced that they'll be offering discounts of up to 75% off their hosting plans and websites. You can just check out their main page.
Bluehost is good hosting for new bloggers looking for a deal. The SSL certificate is a great deal because it can be expensive. I've used Bluehost, and it was easy to use and had excellent customer service.
SiteGround is having a ginormous sale of 73% off web hosting with plans starting at $3.49 a month. This price is probably the lowest you'll see for them. I recently switched to them and they've been amazing. Make sure you check out their deal today!
Namecheap is one of the best places to get domain names for a great price. I wish I knew they existed when I bought all of mine! They are having a week of Black Friday and Cyber Monday sales from November 26 to November 29.
Domain names are 97% off, and you get 38% off transfers. Their web hosting and email are up to 73% off. SSL certificates and other web security products are up to 74% off.
Best of all, there are no hourly time limits or struct stock limits.
Name Hero is having a Black Friday/Cyber Monday deal of up to 70-85% off on web hosting. You can get hosting for your website for as low as $2.69 a month. They are an excellent web hosting service and very inexpensive considering the service they offer.
Name Heroes Black Friday deals start on November 26th at 9 AM Central and if you miss those deals, you can catch more on Cyber Monday, November 29th starting at 10 AM Central.
Best Black Friday Deals for Bloggers and Writers on Writing Tools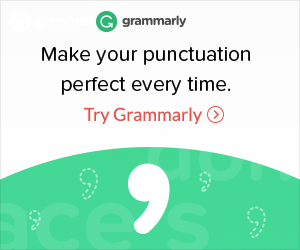 I haven't seen what Grammarly's Black Friday deals are yet, but they are my favorite writing editor so check them out through this link.
Tailwind's deal starts on November 22 and if you sign up for their free plan, you'll be eligible to get 50% off one of their annual plans! This deal is good through November 29th so sign up today so you can save some big bucks.
Best Black Friday Deals for Course and Product Creation
Have you wanted to create a course or offer coaching services? Teachable is one of the most popular course platforms out there. They don't often have sales but this Black Friday one is a big one!
You can get as much as 50% off an annual Teachable plan, and that's huge! If you've been waiting to make the jump to starting your course, now is the time to get in at a super low price.
There's no limit on students, and I love that they integrate with other popular tools like ConvertKIt, ThriveCart, and many more. Teachable also allows you to issues completion certificates and create student quizzes.
The sale is from November 20 to November 30, so don't miss this deal!
Cyber Monday and Black Fridays Deals for Bloggers and Freelance Writers on eBooks, Courses, and Templates
Kate Doster is your homeslice email marketing guru and she adds her copywriting expertise to make Love Your List one of the best email marking classes out there.
I've personally taken it and it's amazing. You'll learn how to use the psychology behind words by connecting with your fans' emotions. As she says, you can make your offer so good people will lick the screen.
She's opened up a less-expensive self-study version of Love Your List 2.0 and it's a steal. Even better yet, if you sign up for the course before Tuesday, November 23 at 11:59 PM EST, you'll be entered in to win enough money to cover the cost of the course. So, check it out~
Ana Skyes of The She Approach is having a great sale this year. All of her eBooks and courses are 35% off – except for the discount bundles. Those are applied at checkout.
Her sale runs from November 19 to November 29. Use the code BLACKFRIDAY35 and the discount will automatically be applied at checkout. I've listed some of my favorite courses and eBooks she offers below.
Amira over at A Self Guru is my favorite trusted business attorney. I've purchased several of her templates, and they are so easy to use. She tells you exactly where to fill in your information, and I was able to get my privacy policy, terms, and conditions, and disclaimer finished in under 30 minutes.
Her newest product, the ADA bundle will be on sale too so snag it at the awesome discount below.
Her templates are already priced well, but she is having a Black Friday sale. You can get up to 40% off all her legal templates and bundles. Use code BF2021.
Start a Mom Blog Courses
Two of my favorite course creators are John and Suzi Whitford. They have TOP-NOTCH courses (I have most of them) and some are on sale for Black Friday. They did their sale a little differently this year.
For the week of Nov 15 – Nov 21, 2021, you can get 32% off their courses And for November 22 – November 30, you can get 30$ off. Use coupon code – BF2021BIRD.
If you're just starting your blog, this is the perfect course. I love how they simplify the process and give you a great content schedule on what to post when.
If you want to make money selling printables this course is for you. Suzi teaches you how to do it in Canva and PowerPoint and gives you templates to use. There are TONS of video lessons in the course.
If you're looking to create your own course, Course by Number is amazing. Suzi and John show you exactly what you need to focus on when in a logical process with many great videos and tutorials. As usual, they overdeliver for sure!
Nadalie Bardo Pinterest Courses and Goal Planner
Nadalie Bardo is one of my favorite Pinterest gurus and her courses and templates are 50% off for Black Friday.
Pinterest Popular is her main course and I've taken it. It is a comprehensive course on everything you need to know about Pinterest. Both experienced and inexperienced Pinterest users can benefit from this course.
You can see her other great Pinterest courses over at Teachable like the Idea Pin Starter Kit, Video Pin Starter Kit, Next Level Pin Designs, and more.
She is also having a sale on her Slay Your Goals Planner. It's a Buy One Get One free sale.
Cheers to Blogging Courses
Lucy Reyes, the blogger behind the Cheers to Life brand is having a Black Friday deal on her Beginner Blogger's Bundle and it's only available for a limited time.
This bundle includes these three guides:
Perfect Blog Launch
Ultimate Blog Branding Guide
Blogging Myths & Strategy Secrets Revealed
It comes with some incredible bonuses, including Blog Growth Trello Boards, a CEO Blogger Mindset Masterclass, and my Niche Ninja Workbook for FREE. All for just $147
Black Friday and Cyber Monday Deals on Planners, Stock Photos, and Calendars
Erin Condren sells some of my favorite planners and desk calendars. The planners come with cute stickers to personalize your appointments and mark important days.
The Erin Condren Black Friday Deal is 30% off everything + up to 60$ off clearance, which is a great deal.
These planners have plenty of places to record important dates and organize your life, so check out the deal. It lasts from November 22 through November 28.
They are also having a sale for Cyber Monday from November 29 through November 30.
Hands down, Kara Fidd is one of my favorite bloggers because she helped me improve my graphic design skills to make my blog look better. I would be lost without her social media graphic templates and courses. I have just about everything she offers.
She has fantastic Black Friday Deals for Bloggers and Freelance Writers starting on November 27 through November 30. Here's what she has for sale this year.
I love this monthly membership that gives me all the templates I need for opt-ins and social media graphics. It's 40% off the annual membership.
Another blogger introduced me to Pixiestock through the Content Calendar Bundle, and It's AWESOME. She also has beautiful stock photography, and that's one of the first things I recommend new bloggers and freelance writers invest in when they can.
Using the same old photos as everyone else is no way to stand out in the crowd. Gorgeous unique images are an inexpensive way to upgrade the look of your blog and graphics.
Here are the Black Friday deals Pixiestock is offering.
Lifetime Stock Photography Membership, which is usually closed, opens for just seven days for $597. If you buy the lifetime membership, you never have to pay again. There will be two payment plans available to help split the payments up.
When it comes to stock photography, I have to admit, SheBold stock photos are my favorite. Jasmine's photos drew me with their bright colors and an incredible selection. But she doesn't just have colorful colored images; she has feminine, elegant, light, dark, any kind you can think of.
Jasmine also has oodles of fun and pretty graphic templates. Once you join the membership, you get unlimited downloads (thankfully because I can get lost in her photos options). With a simple and versatile photo license, this is a no-brainer.
The sale starts at 8 PM EST on November 26 through November 30 at midnight. Here are the SheBold Black Friday Deals for Bloggers and Writers.
20% off in the SheBold shop that includes social media templates, lead magnets, and images.
The annual membership is 30% off for $199.
The Lifetime Membership is 50% off for $499 instead of $999. There will payment plans for the Lifetime Membership too.
Best Black Friday Deals for Social Media Tools
Tailwind is my favorite scheduling tool for Pinterest and Instagram. They are giving new customers 50% off their annual plans if you sign up through my link before November 27. The free trial is actually really amazing because you get 100 free scheduled pins.
But you have to sign up before the 27th to get the deal. Once you sign up for the free trial through my link, you get a link for the exclusive offer of 50% off annual plans.
Final Thoughts on Black Friday Deals for Bloggers and Writers
Be sure to check back on this post as I am updating it regularly so you have all the info you need to buy products and tools at the best prices of the year.
Related Post to Black Friday Deals for Bloggers and Writers
Gift Ideas for New Business Owner: 11 Amazing Gifts for New Entrepreneurs
13 of the Best Books for Female Entrepreneurs to Read This Year
Blog Post Outline: How to Write Helpful Content People Actually Love (+Template)
The best Black Friday deals for bloggers and writers this year.