This post may contain affiliate links. If you use my links to buy, I may receive a small commission (at no extra cost to you). As an Amazon Associate, I earn from qualifying purchases at no extra charge to you. Amazon and the Amazon logo are trademarks of Amazon.com, Inc, or its affiliates. For more information please see our
privacy policy
and
disclaimer
.
The best ways to earn money online by typing.
Many people look for ways to earn money in their spare time, and one of the most popular is typing online. It's one of those non-phone work-from-home jobs that don't deal with customer service that people are always looking for.
If you have some typing skills and want to work from home, there are plenty of legitimate online typing jobs out there where you can earn money online by typing.
If this sounds like something you would like to do, I've compiled a list of the 16 best websites to find beginner typing jobs from home. Many of these are relatively similar in terms of their requirements, and often to qualify for these jobs, you need to be able to tap those keys at a minimum typing speed.
It's also worth keeping in mind that some other sites where you can get paid to type online require that you have an account with MTurk. So, it may be a good idea to sign up with them regardless if you plan on using them.
How Can I Earn Money Online by Typing From Home?
There are many opportunities to get paid to type online, and most of them involve listening to audio files or other recordings. There are also different kinds of typing jobs available as well such as transcription work from video content. Some may even require some writing skills.
Luckily, it doesn't cost a lot to get set up to make money with an online typing job. You just need some equipment to get up and running.
Equipment You Need to Make Extra Money Typing
Computer – You likely already have at least a laptop, as most people do, and you may even have a desktop with a large monitor. If you don't, get an extra monitor larger than your laptop screen, as that makes it easier to earn money typing. And if you don't have a computer at all, you need that first.
Internet – Most people have internet access now, so you probably already have it too. It's a necessity for typing jobs or any online work for that matter.
Headset for Listening to Audio Recordings – For many jobs like transcription, you'll need a headset to listen to audio files.
Foot Pedal – For certain transcription or other typing work, you may need a foot pedal too. A foot pedal makes typing jobs that require you to listen to recordings much easier because you can control the volume with your foot. This foot pedal is popular on Amazon.
For the most part, that is all you need to get started. You may need to buy a few other things over time, depending on the job but working from home is a relatively inexpensive job to start.
What Sites Actually Pay for Online Typing and Writing Jobs
1. Amazon Mechanical Turk
Amazon Mechanical Turk is a site where you can make extra income to do all kinds of tasks. Since some of those include transcription and writing, that means you can use it for typing too.
To sign up with Amazon Mechanical Turk:
Go here and click on "Get Started with Amazon Mechanical Turk" in the center of the page. Then click on "Request a Worker Account" on the right under Make Money. Follow the instructions from there.
You may be prompted for additional information like a phone number or ID verification to prevent fraudulent work from being submitted by people who don't actually qualify for it.
You can opt-out of these if you want, but then Amazon Mechanical Turk won't be able to approve you for any jobs, which can affect how much work you get.
If you qualify, they may ask if you're interested in working on a test assignment first before actually giving you real work. You don't have to do this, but it's not very time-consuming and is usually just typing or taking surveys, so it's not a bad way to get your foot in the door.
When you first sign up with Amazon Mechanical Turk, it can take a while to approve you because many people sign up at once, so be patient and keep checking back until they do.
Then you can search for typing jobs.
2. AccuTran Global
AccuTran Global is an online transcription company that offers work to people who want to earn money typing at home. They provide audio and video files from businesses that you transcribe.
They are based out of Canada and are always interested in new contract transcribers, voice writers, and real-time stenographers. But they are clear that you must be able to meet deadlines and work independently.
AccuTran Global is a well-known company in the freelancing space.
Also, beware, the AccuTran Global website has a notice that someone is impersonating their company as a scam to get your credit card information. The ONLY way they hire people starts with you pushing the Apply to Work Button on their main page.
3. Babbletype
Babbletype is another reputable company that is a good place to find transcription jobs. They pay per audio minute, so the faster you type, the better your income rate will be since it's based on that.
There is a recruitment process that includes an interview and transcription test. Then you will have another assessment to go through.
You'll also need a headset to listen and talk into for recording your work, as well as high-speed internet. You may also need to find transcription software online or download it from the Babbletype website if you don't currently have any on your computer.
Babbletype requires that you are available to transcribe at least one audio hour four days a week. You can expect to make approximately $96 a week transcribing one hour of audio each week.
4. Aberden
Aberden is a company that hires transcriptionists to work on specific projects. You have the option of signing up for available jobs as they come up or filling out an application and submitting your freelance resume so you can be contacted when something suitable comes along.
There are no start-up costs for working with Aberden, and they are a great place to find transcription jobs liked typing subtitles for closed-caption television, both live and off-air.
Aberden pays up to $1.50 per audio minute, which is very good. You earn a higher rate here because you may be typing captions live.
But on the flip side, because they pay so well, they have strict requirements, including the type of transcription equipment you use and typing speed. They may ask you to have a backup internet connection, phone lines, and two laptops or computers in some instances.
Typing live is a big deal, so that's why they have rigorous requirements. So, for typing positions at Aberden, you need some serious typing skills.
5. CastingWords
CastingWords is a site where you can find transcription jobs online. The audio and video recordings sent to Castingwords are mainly for commercials, movies, documentaries, audiobooks, lectures, business meetings, etc.
You're eligible to work for CastingWords as long as you reside in a country that lets you receive PayPal payments. They pay around $1 per audio minute, and all their jobs consist of you typing what you hear. You may need to take a transcription test before applying for jobs.
*Note – At this time, the website says they cannot create new accounts in West Virginia, California, D.C., Hawaii, New York, or North Carolina. In some other states, they require you to provide additional documentation before they can activate your account.
6. GoTranscript
GoTranscript is a transcription company that hires people to work from home. They pay competitive rates of up to $0.60 per video or audio minute. Their top earners make $1215 each month.
The first step when joining GoTranscript is applying and taking the assessment test, which consists of transcribing audio files for accuracy and speed. You are required to pass this before your account is approved.
Once your account has been approved, you'll be able to log in and start applying for jobs. You can work as little or as much as you want as long as there is work. But it doesn't appear that you can ever quite make a full-time income getting paid to type here.
To get started, you just need a computer and a set of headphones. You can use a foot pedal if you like.
There isn't any interview process with GoTranscript because they only hire people that can pass their test that assesses your typing ability. Having transcription experience will help with this company.
They have apparently had accounts sold because they mention it is illegal. As a result, they have implemented SMS verification and also require that you show a photo with your face during registration and submit a real-time photo with verification code written on the paper.
Geez, people will sell anything these days!
Related: 17 Useful and Fun Gifts for Freelancers that Will Blow Your Mind
7. Clickworker
Clickworker is very similar to Amazon MTurk in that it lists hundreds of typing jobs. Some of the positions include editing, text, doing research, or data entry. The better you are and the more jobs you complete, the more opportunities open up to you.
Clickworker says on its website that there are no hidden fees. You just need a computer and a good internet connection. You also don't need to pass any formal tests.
The work available to you tends on several things, though. You might not be qualified to work on certain projects like native speakers of a language, or you may need prior experience or knowledge in specific fields.
You can skip jobs and create your own schedule, which is one of the perks of making extra income typing at home.
8. Rev
Rev is a very popular transcription service. I've even used it myself. You can find legit data entry jobs on Rev.
Their pay rates are competitive, and they always have online tutorials for people who need them. There are different job types, so you can earn money by captioning, subtitling, or transcribing, no matter where you are.
The hiring process is simple – you take a transcription test that allows them to assess your English grammar and language skills, then submit a caption or translation sample. The sample will be reviewed for quality.
Their pay rates are as follows:
Transcriptionist – $0.30 to $1.10 per video or audio minute.
Captioner – $0.54 to $1.10 per video or audio minute.
They also have jobs where you can get paid to translate foreign subtitles if you know a foreign language. The rate of pay is $1.50 to $3.00 per audio/video minute.
You get paid weekly by PayPal and get free editing software. The average monthly income people make at Rev is $958.
9. Scribie
Scribie is a transcription service that hires people to type from home. The work involves you listening to audio and typing it as quickly and accurately as possible.
There is a testing process to go through first, and then you must get a transcription certificate. Once you're certified, you get paid anywhere from $5 to $25 per audio hour. The files are all short, at ten minutes or less which is nice.
They pay you by adding money to your Scribie account once a day, and you can transfer it anytime using PayPal. There are no minimum withdrawal requirements and no monthly commitments.
Approximately 37,551 freelancers have successfully passed their transcription test at this time.
The job requirements include:
A good comprehension of English
Ability to interpret conversations of various clarity
Ability to identify mistakes and apply context
You need a verified PayPal account
An internet connection
A Laptop or desktop
Headset
The latest version of Safari, Chrome, or Firefox
They also want to see that you can correct automated and manual transcripts, so this isn't the place for you if you are just looking for typing jobs.
10. Hollywood Transcriptions
Hollywood Transcription offers captioning, translation, and transcription services specifically to the entertainment industry. The company is looking for people with typing and transcription experience.
To apply, they ask that you send your resume to jobs@hollywoodtranscriptions.com or fill out the form on their job page and upload your resume.
Their minimum requirements include:
You must type at least 65 wpm
Own a foot pedal and transcription software
You must be fluent in English with excellent grammar and spelling skills
Own a reliable computer
Be computer literate
Have a stable internet connection
This foot pedal is an excellent one to buy. It's pretty popular on Amazon and has excellent reviews.
11. DionData Solutions
DionData Solutions is a transcription company based in the United States. and their positions remain there too. They offer several services, with the most important to you being data entry. The data they process comes from hard copies, handwritten originals, typed copies, scanned images, and online sources.
DionData Solutions services include dental claims, medical claims, mailing lists, and much more. For the most part, you enter data from the types of documents listed above that you access as a scanned file.
They pay per project, so the faster you type, the more money you make. There isn't much information on their website about their hiring process, but you may run across jobs listed on places like Indeed and Flex Jobs.
12. TranscribeMe
TranscribeMe is one of the largest transcription companies around. The pay rate varies from $15 to $22 per audio hour.
You can work as much or as little as you want, there are no minimum hours required, and they hire people worldwide, which is pretty cool. The average monthly income is $250 a month, but they have transcribers who make $2,200 a month.
TranscribeMe also offers opportunities for advancement with special teams that include medical transcription and Specialty Styles that pay even better. Many of the audio files are short 2 to 4-minute videos. When one is completed, the system sends another one with no limit to how many clips you process consecutively.
Before you can complete registration, you must:
Be at least 18 years of age
Have a valid PayPal account
Pass their exam
Have access to a laptop or computer
A stable internet connection
This company is an excellent option to work for and earn money online by typing.
13. Axion Data Entry Services
Axion Data Entry Services provides transcription and data entry services to a variety of companies. They can be considered the cream of the crop! They have a very dedicated workforce, so they rarely have openings.
Requirements include:
You must have prior transcription experience – a minimum of two to three years
You will use your own equipment like this foot pedal and this headset.
You must be able to type at least 50 wpm or 15,000 keystrokes an hour error-free
Have stable highspeed internet
You also must live in the U.S.
They basically tell you not even to go any further if you don't have extraordinary data entry skills and a high level of accuracy and proficiency. So, don't register in their database unless you are highly skilled in data entry.
On top of that, you have to pay a small fee to remain in their database, so they are hardcore. Plus, you must go through a criminal background check too.
Axion Data Entry Services pays a flat rate per entry or document, depending on the project. The better you are, the more you earn.
14. 2Captcha
Two Captcha is an excellent option to earn money online by typing. If you're looking for part-time work typing captchas, then this is the place to work.
You just need a computer, internet connection, and keyboard to work. The idea behind captcha typing jobs is that some images may not be automatically recognized, and people will pay someone to recognize these images.
They collect images from the client and send them to you in an easy-to-use interface. You enter the text correctly for the pictures and make money every time you correctly enter a captcha.
This website is perfect for beginners and those who don't have much experience in data entry or typing at home. Once you register, it's easy to get started with their simple tutorial, which will walk you through the process step by step.
Simply sign up for an account and hit start work in just five to ten minutes solving captchas. I had never heard of this before, and actually, I think it's one of those jobs that even busy stay-at-home moms can do as she has time.
15. Upwork
I want to preface this by saying, I don't think Upwork is a sustainable place to earn a good income working from home. I tell all my freelance writing students and other freelance writers to avoid this content mill like the plague. BUT from time to time, you may just need a job, so it is a great place for beginners.
There are many opportunities on Upwork as many companies use freelancers, and you can hire for any job there. But the platform takes 20 percent of your pay which sucks!
You can check out the job postings and apply for those that interest you or post your own profile with your skillset, so companies looking to hire people like you can find you easily. This is also a great way of networking if you want to move up in the world of transcription faster than you could on your own.
Upwork is a great website for finding work any time of day or night, no matter where you are. There is a steady stream of work available.
Just know there are better places to find freelance jobs, but if you need to earn money online by typing for companies that use Upwork, it's okay for a limited time.
16. Indeed.com
I love Indeed and found my second freelance writing job there. You will need to comb through many job listings, but you can easily save a search and have new jobs based on it sent to your inbox every day.
Everyone lists jobs on Indeed, so you can certainly earn money online by typing for a company that lists a position on this platform. When you search for jobs, make sure you include the location "remote" or something similar because many jobs are location-dependent.
Searching for jobs on Indeed is one of the best ways to find a job online if you are looking for something steady and reliable. That's because jobs on this site tend to have greater longevity than other work-from-home options like working as an Amazon Mechanical Turk or doing freelance writing gigs on Upwork.
You can find jobs with academic institutions, companies, non-profit organizations, and many more places.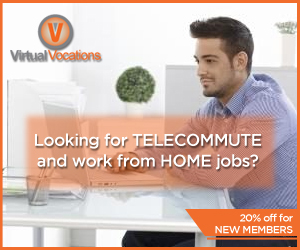 17. Virtual Vocations
Virtual Vocations is one of my favorite places to find work-from-home jobs. And their whole platform is dedicated to virtual work, so they only have listings for remote positions.
You'll find a steady stream of job listings that you can check on a daily or weekly basis. Plus, there is a wide range of job types to chose from, including jobs that involve typing.
As a job seeker with advanced or even average typing skills, you may be able to find the perfect typing job on Virtual Vocations. And the best part is, they work hard to vet job listings, so you are less likely to run into scams when you're looking for ways to make extra income.
FAQs
Which is the best website to earn money by typing?
Some of the best websites to earn money by typing are:
Aberden
Rev
Scribie
Axion Data Entry Services
Indeed
Virtual Vocations
These are well-known companies or job websites that can help you find a freelance job typing.
What are the best CAPTCHA typing job sites?
The top Captcha typing job sites are:
2Captcha
VirtualBee
Captcha2Cash
ProTypers
MegaTypers
The jobs are great ways to earn money typing from home.
How can I earn $1,500 extra per week by working online part-time?
There are plenty of ways to make $1,500 extra per week from home, including:
Freelance writing
Starting a niche blog
Flipping websites
Starting a coaching business
Teaching English online
Check out my post on 26 ways to earn extra money for Christmas to learn more.
How much money can you make typing online?
Judging from the information in this blog post, you can make anywhere from $200 to at least $2,200 a month typing online. You may be able to earn more if you sign up for multiple platforms.
Final Thoughts on How to Earn Money Online by Typing
If you want to earn some extra cash using your typing skills, you have plenty of places to look now. Some may require a specific minimum typing speed. For the most part, if you even have solid typing skills, you can make money typing from home.
So, what are you waiting for? Get out there are start looking for ways to earn money online by typing, whether you have extraordinary skills or just a basic skill level. The more you type, the better you get, and you could be making a full-time income working from home soon.
Related Posts to How to Earn Money Online By Typing
What Does a Freelance Writer Do All Day (and How to Become One)?
How to Be a Ghostwriter and Make Serious Money (Even if You Don't Know What You're Doing)
19 of the Best Digital Nomad Podcasts to Listen to in 2021
The Ultimate Guide on How to Start a Freelance Business with No Money
Gift Ideas for New Business Owner: 11 Amazing Gifts for New Amateurs
How to Organize Your Home Office to Get More Work Done
How to Make Money with WordPress in 48 Hours: 5 Clever Ways
Earn money online by typing at one of these awesome websites.